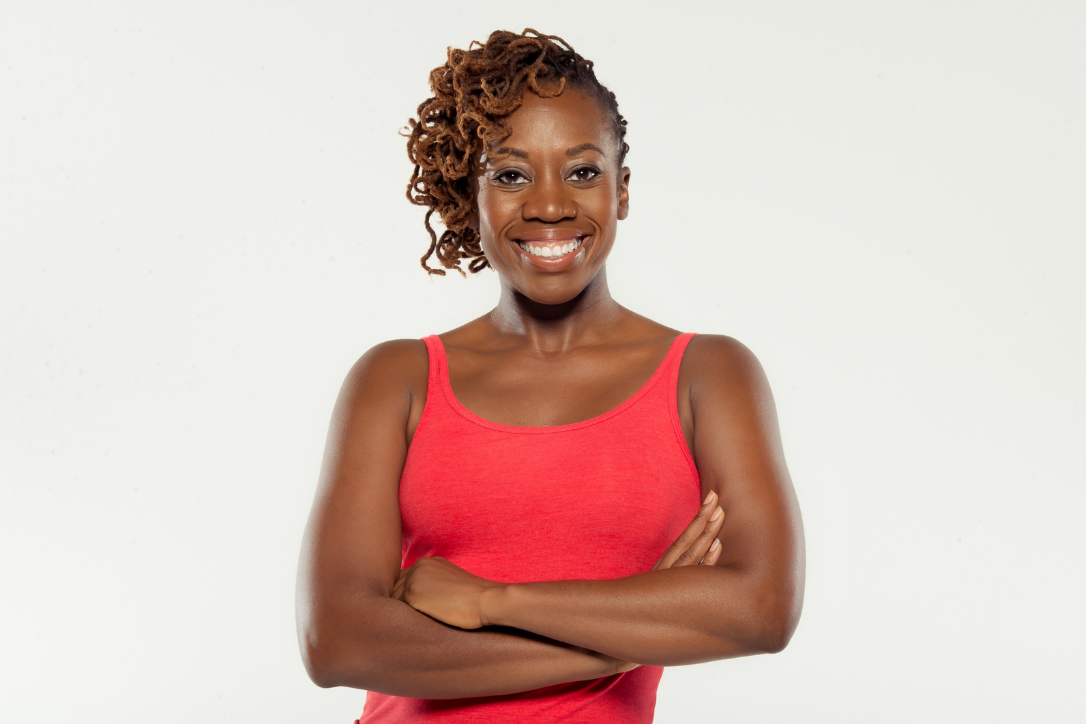 Quynn Johnson, a graduate of Howard University and native of Flint, Michigan, is an award-winning performer, choreographer, teaching artist, and author. Described by The Washington Post as having "deliciously buoyant movement quality and a natural organic rhythm," she studied dance under masters of tap and West African dance. Quynn has performed and toured extensively throughout the U.S. and abroad, including at the Kennedy Center and International Festival de Cajon in Lima, Peru.
She was a featured soloist in the Washington Ballet's production of "The Great Gatsby" and most recently toured as the tap soloist in the Tony-winning "After Midnight." In 2006 Quynn was named the #1 Tap Choreographer (Youth 12 and Under) by the state of Maryland. Additionally, she was the 2014 and 2017 recipient of the Maryland State Arts Council's Individual Artist Award for Dance Choreography. Quynn's non-profit performance company SOLE Defined, co-created with Ryan Johnson, is committed to using dance as a tool to bring awareness to social issues and keep dance in the classroom, through a fusion of tap dance and body percussion.
As a teaching artist with Arts for Learning Maryland, Quynn has reached over 5,500 youth through assemblies, residencies, and workshops. She is also the author of the children's book "Lucky's Tap Dancing Feet," an exciting tale about a horse that wants to dance.
ARTISTIC DISCIPLINE
Dance 
SPECIALTY PRACTICE AREAS
Arts Integration
Early Childhood Learning
Literacy
Professional Development
Special Education
STEAM
Job TItle
Arts for Learning Maryland