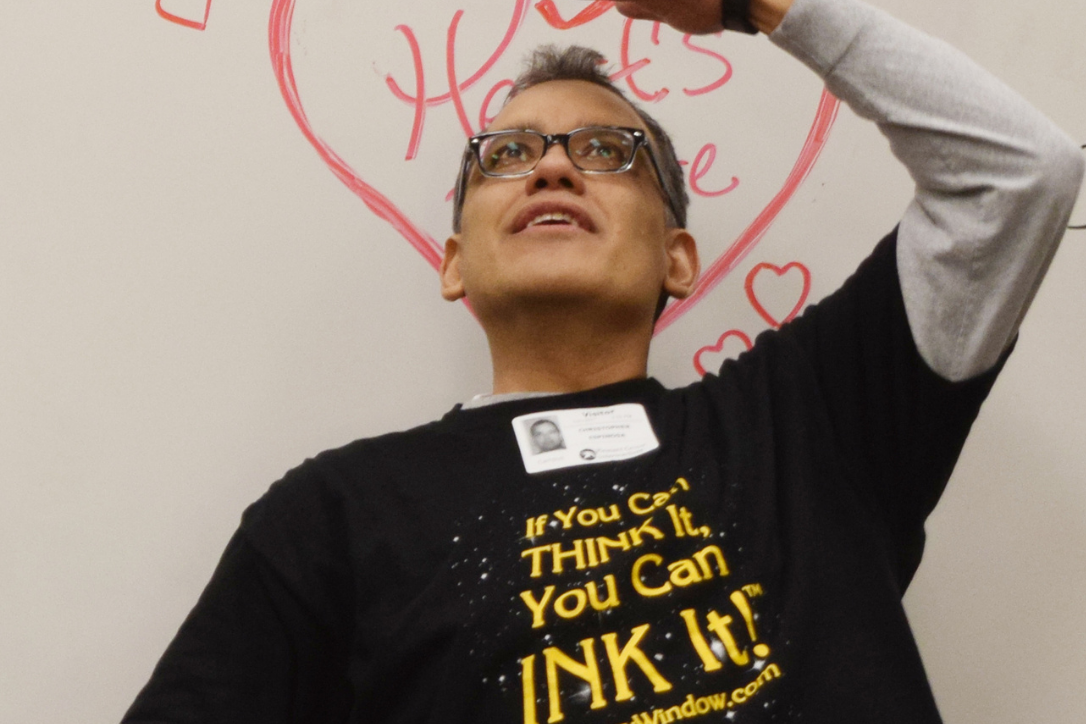 Texas-based Chris Espinosa, XYZ is an actor, writer, director, and teaching artist. He founded three improv/sketch comedy troupes, studied improv with Randy Bennett (an original member of The Groundlings), and authored two books. As a teaching artist, Chris empowers students with the confidence to embrace their individuality and command the stage. In the process, students learn that strong communication skills create a platform from which they can be heard.
Chris began his career as an actor, entertaining and connecting with students through his improv-storytelling program. After teachers approached him about developing language arts lessons for their classrooms, this program evolved into an arts-integrated writing residency. Chris has since implemented over 100 residencies (2,000+ classroom hours).
In addition to being on the roster at Young Audiences of Northeast Texas, Chris works with Texas Commission on the Arts, ArtsSmart (Texarkana, TX), Authors & More (Austin, TX), and Arkansas Arts Council.
ARTISTIC DISCIPLINE
Theater
SPECIALTY PRACTICE AREAS
Arts Integration
Literacy 
Job TItle
Young Audiences of Northeast Texas