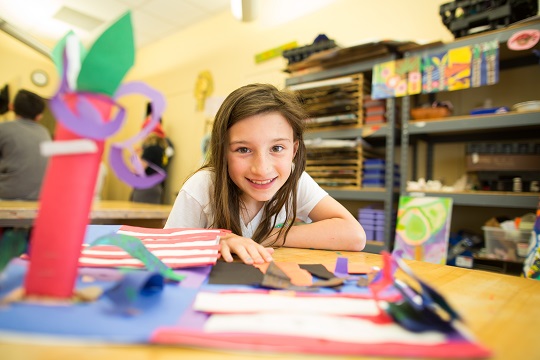 Join Young Audiences of Oregon & SW Washington on December 7, 2015 for The Beaverton School District Arts for Learning Celebration. This event will serve to highlight the impact and the completion of the five-year Investing in Innovation (i3) phase of the Arts for Learning Lessons Project in Oregon's Beaverton School District. 
Arts for Learning (A4L) is an innovative arts-based literacy curriculum that blends the creativity of the arts with learning science to raise student achievement in reading and writing, while fostering the development of key 21st century skills like critical thinking, collaboration, and creative problem solving. A4L was designed in 2005 through a collaboration of Young Audiences Arts for Learning with Dr. John Bransford at the University of Washington and twelve regional YA affiliates. Through the support of the i3 grant and other funding at the local level, Young Audiences was able to implement, and evaluate the results of, the Arts for Learning (A4L) Curriculum in all 33 elementary schools in the Beaverton School District.
The event will take place from 4pm to 6pm at Vernier Software and Technology. 
Support for Arts for Learning in the Beaverton School District has been generously provided by:
Aloha Garbage, Beaverton Arts Commission, Beaverton Arts Foundation, Beaverton Education Foundation, Big Al's, Cascade Centers, Inc., Columbia Community Bank, Columbia Sportswear Company, City of Beaverton, Gail Hayes Davis, Garbarino Disposal & Recycling, Intel Corporation, LCG Pence Construction, Barrentine Bates Lee, Meyer Memorial Trust, James F. and Marion L. Miller Foundation, Northwest Evaluation Association, P & C Construction, Pacific Office Automation, Robinson Construction, Skanska, The Collins Foundation, Tualatin Hills Park & Recreation District, Vernier Software & Technology, Walker Garbage Service, Waste Management, and West Slope Garbage Service.
Support for Arts for Learning nationally is provided by The Starr Foundation, the U.S. Department of Education, and JCPenney Cares.