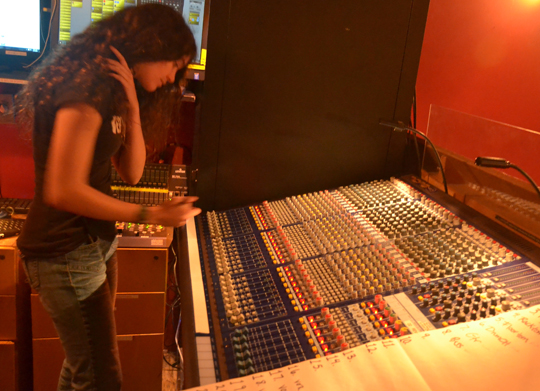 Think back to the last time you went to see your favorite band perform live. Chances are you remember how the lead guitarist hit the perfect solo in your favorite song and how cool the lights and pyrotechnics were, but there is an element you may not recall that was perhaps just as important to your perfect concert-going experience. What you may have missed was the expert placement of the speaker towers and the painstakingly set microphones to cover the entire arena with that delicately balanced mix of cowbell and synthesizer. This is the marvel of sound engineering. After all, if a guitar player solos in the woods, but no one can hear it over the bass drum, does he really make a sound at all?
Sound engineering requires a perfect blend of skills in science, technology, engineering and math with an artist's ear and creativity in order to create an audio environment that is as much a part of the music as the melody and harmonies on stage. Young Audiences of Oregon & SW Washington believes that sound engineering is a great way for students to foster growth in all of these areas while learning a great and marketable skill. This is what sparked the idea to develop the Live SET (Sound Engineering for Teens) Program.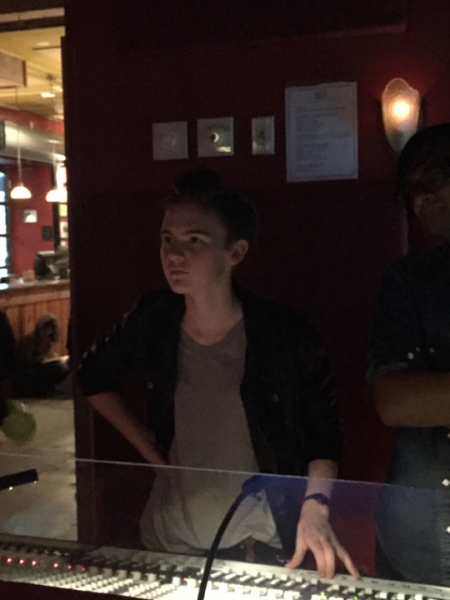 The Live SET program is an out-of-school time program that brings 10 Portland area high school students together at premier venue, Mississippi Studios, each weekend for four weeks to learn about the basics of what it takes to sound engineer a live concert. Throughout the course of the program, students have the opportunity to learn live sound engineering theory and techniques through a combination of hands-on activities and classroom instruction from well-established sound engineering professionals, Jason Powers of Type Foundry Studio, Nalin Silva of Revolver Studios and Molly Pettit best known for her work with NPR's Live Wire.
At the end of each program, students have the opportunity to put what they have learned to the test. Young Audiences of Oregon & SW Washington, in partnership with Mississippi Studios, hosts a free, all-ages concert featuring well known, Portland-based bands which is completely engineered by the students. Each student gets a chance to participate in the setup and breakdown of sound equipment for each band, as well as to run and mix the sound during the live show. Some of the talent featured in the past iterations of this showcase include singer/guitarist Edna Vazquez, Fringe Class, The Resistance, Hutch Harris of the Thermals, and Luz Elena Mendoza of Y La Bamba and Tiburones.
Cary Clarke, Executive Director of Young Audiences of Oregon & SW Washington, said that he saw a "need in the community for both more enriching out-of-school time programming, and for programs that teach students about technical arts like sound engineering," and that he "had been wanting to see a program like this happen in the community for the past ten years". This, coupled with the prevalence of great live performances in Portland's renowned hip, live music scene, meant that for Clarke, and for Young Audiences of Oregon & SW Washington, the creation of the Live SET program was a natural step.
The Live SET program debuted to huge success in the spring of 2015 and has since gone on to include another session this past fall, with another already planned for this upcoming spring. Not only has the program been successful in attracting interested students, it has also been successful in creating a lasting impact on the students that have been involved. 
Myra M., one of the Live SET students, described how the program has inspired her to pursue music as a career in the future. "Young Audiences is a big part of my newly found inspiration for my future. I found my passion for music, and I know that I want to go to college for music. There's so many ways to make a career out of music – from producing to studio recording and audio engineering. I am excited to learn about anything that has to do with music and the science of how music connects us all."
Clarke says that in the wake of the success of the initial program, Young Audiences of Oregon & SW Washington is working on expanding the Live SET program. He sees this first program as a "101" or introductory course on sound engineering and is working with Powers and Silva to build on the existing curriculum to create a more advanced "201" course, which would dig deeper into the details of the physics behind sound, and give students an opportunity to develop more advanced live sound techniques. He also mentioned the possibility of expanding the program into a summer camp format and even a class for adults.
Live SET is completely free for participating students, and Young Audiences of Oregon & SW Washington provides participating students with a small stipend at the end of the program in recognition of their having engineered a public concert, underscoring the connection between work and reward. The organization also covers costs such as transportation to and from the program when needed to eliminate socio-economic barriers for students to participate. To learn more about the program, visit
http://www.ya-or.org/
or contact Cary Clarke at
cary@ya-or.org
.