At this year's Young Audiences Arts for Learning Annual Gala, we are thrilled to honor Robert E. Knowling for his tireless work in the community and for providing inspiration to countless young people to embrace education and strive for success.  
Robert E. Knowling Jr., Chairman of Eagles Landing Partners, is renowned for his expertise in leading large organizations through periods of dramatic transformation. He has over 30 years of experience in the telecommunications and technology sectors, leading companies through periods of high growth and organizational turnaround.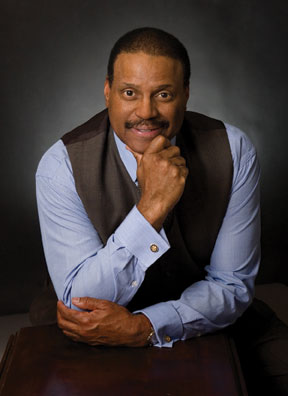 In 1999, Mr. Knowling was awarded the Wall Street Project's Reginald Lewis Trailblazers Award by President Clinton and the Rev. Jesse Jackson for his efforts in developing a national agenda for the spirit and mission of inclusion, opportunity, expansion, advocacy, and success in the workplace for women and people of color in the high-tech industry. He is also the author of the book, You Can Get There from Here, a biography of his inspiring road to success.
Please join us for what promises to be a very special evening to celebrate the accomplishments of the past year and support our mission to inspire young people and expand their learning through the arts.
Thursday, November 20th, 2014
Waldorf Astoria Grand Ballroom
Reception 6:30pm
Dinner 7:30pm
Performance by the InterSchool Orchestras of New York
Cocktails and Dancing to Follow
Black Tie

2014 Gala Contributors
Innovators
Corinne and Maurice Greenberg
Mary Ann Fribourg
The Starr Foundation
Creators
Stanley and Fiona Druckenmiller
L. Scott Greenberg
Elaine and Ken Langone
Elizabeth and Bertil Lundqvist
Sue Ann Weinberg
Explorers
Arnhold Foundation
Bill and Jane Pearson
Collaborators
Arnhold and S. Bleichroeder Holdings, Inc.
Mr. and Mrs. Henry Christensen III
Continental Grain Company
Paul Fribourg
Jill and Peter Kraus
| | | |
| --- | --- | --- |
| Partners | Learners | Contributors |
| Charles and Celine Fribourg | Robin S. Black | Richard and Kathleen Bell |
| Hebrew Home at Riverdale | Charles & Minette Cooper | Mark Berman |
| Heidrick & Struggles | Bob and Patte Calderoni | Matthew VanBesien |
| Marjorie Hyman | Susanne Emmerich | Brimstone Consulting Group, LLC |
| Howard Morrel Team at Engel & Völkers | John A. Fazio | Timothy C. Carlson |
| Gretchen B. Kimball | Daphne Kis | Alan D. Cohen |
| Ellen Liman | The Lauder Foundation - Leonard & Evelyn Lauder Fund | F8 Consulting |
| Norris, Beggs & Simpson | Mary Parker Nass | Tanya Van Court |
| Pactolus Private Wealth Management LLC | Elizabeth Sosland | Marilyn W. Grounds |
| Dina Recanati | Nola Lancaster Whiteman | Alan Mills |
| Morton and Estelle Sosland | Newmark Holdings | Nancy Morgan |
| Amy and John Weinberg | Roy and Jenny Niederhoffer | Annabelle Prager |
| Wolfensohn Family Foundation | Elisabeth De Picciotto | Zilkha Foundation |
|   | Nicole Seligman and Joel Klein |   |
|   | Moeen Qureshi |   |
|   | Liane Romaine |   |
|   | Ginger and Rod Sager |   |
|   | Marjorie Silverman |   |
See more images from last year's 61st Anniversary Gala, where Young Audiences honored Fiona and Stanley Druckenmiller.