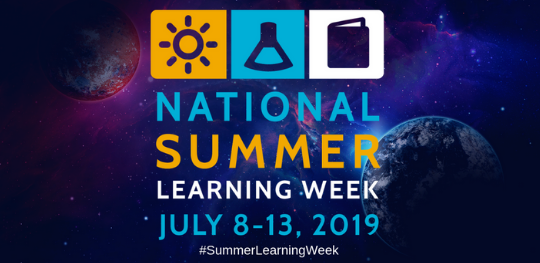 This week is National Summer Learning Week, a celebration dedicated to elevating the importance of keeping kids learning, safe, and healthy every summer, ensuring they return to school in the fall ready to succeed in the year. In honor of Summer Learning Week, we're excited to spotlight just a few of the summer learning opportunities offered by our affiliates around the country!
Arts for Learning Indiana's Art Force is a two-week summer program geared toward high school students interested in exploring visual arts or performing arts as a college or career option. Participants gain experience working with a variety of artistic techniques, build their portfolios, and work alongside other students who are passionate about the arts.
Arts for Learning Miami offers summer internships for high school students through its ArtWorks program. Each year, Arts for Learning hires student interns to work in co-ops to flex their creative muscles and learn essential career skills while making and producing works of art. Intern co-ops are divided by artistic discipline and work under the guidance of an Arts for Learning Project Facilitator.
Young Audiences of Abilene's Summer Library Series, A Universe of Stories, provides free programming to local learners. Held at the Abilene Public Library throughout the summer, the series features a variety of arts learning programs led by Young Audiences of Abilene's roster of teaching artists.
Young Audiences of Houston's Come & Explore Summer Bridge Program helps introduce youth across Houston to a unique experience combining dance, music, theatre, and visual/new media arts in an effort to combat summer learning loss in schools. Local high school students developed the program in response to Young Audiences of Houston's regional needs assessment identifying gaps and inequities.
Now in its 6th year, Young Audiences of Maryland and Baltimore City Public Schools' Summer Arts & Learning Academy engages elementary grade students in a dynamic learning environment focused on literacy, math, and arts exploration. In this unique arts-integrated five-week program, students might find themselves writing songs to summarize main ideas in a story or creating dance sequences to remember the steps in solving math word problems.
To explore our network, visit: https://www.youngaudiences.org/YA-network-map.