NEW YORK, NY – August 6, 2020 – Young Audiences Arts for Learning (Young Audiences), the nation's largest arts in education network, is pleased to announce that Melissa Gawlowski Pratt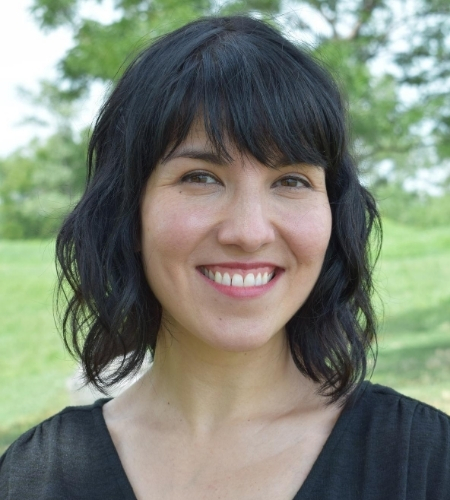 will join its national staff as Director of Strategic Partnerships and Network Relations. 
In this role, Melissa will lead the development and implementation of strategic partnerships and programs within the Young Audiences network and the arts education field-at-large. Reporting directly to the National Executive Director, Melissa will take on the operational aspects of guiding and facilitating Young Audiences' network of 30 affiliated organizations. 
Melissa brings to Young Audiences more than 15 years of experience managing arts education programs and teams. Most recently, she served as Assistant Director, School Programs at Lincoln Center Education, where she provided leadership and strategic direction for the organization's PreK-12 school programming and designed professional development opportunities for teaching artists and educators.
A passionate believer in the right for all people to access the arts, a significant focus of Melissa's work has also centered around diversity, equity, inclusion, and access. During her tenure in progressively senior roles at Lincoln Center Education, Melissa developed and implemented Arts in the Middle, a program that measured the impact of infusing the arts in underfunded New York City middle schools, in partnership with the NYC Department of Education. She also oversaw pilot programs for court-involved youth in non-secure placement and in public schools for students with autism.
"Melissa's wealth of experience implementing responsive and equity-focused arts education and professional learning programs, coupled with her track record of building lasting and impactful partnerships, will bring tremendous value to Young Audiences Arts for Learning," said David A. Dik, National Executive Director of Young Audiences.
Previously, Melissa led the literary and education programs at New Jersey theater company, Premiere Stages. She is also on the adjunct faculty at New York University, where she teaches a course called Drama for All Learners. She received her PhD in Educational Theatre at NYU and her MFA in Playwriting from Ohio University. 
Melissa will join Young Audiences officially on August 17, 2020.
"The reach and impact of the Young Audiences network is truly unparalleled, and I am deeply honored to join the team," stated Melissa Gawlowski Pratt. "I'm looking forward to getting to know the affiliates and working together to ensure all learners have access to an education steeped in the arts."
About Young Audiences Arts for Learning
Founded in 1952, Young Audiences Arts for Learning is the nation's largest art in education network, serving more than 5 million young people each year. Young Audiences works to support its diverse network of affiliated organizations that are each dedicated to playing a decisive role in young people's personal, artistic, and educational development. To learn more about Young Audiences and our mission to inspire young people and expand their learning through the arts, please visit: www.youngaudiences.org.
Contact
Emily House
Director of Marketing & Communications
emily@ya.org
##