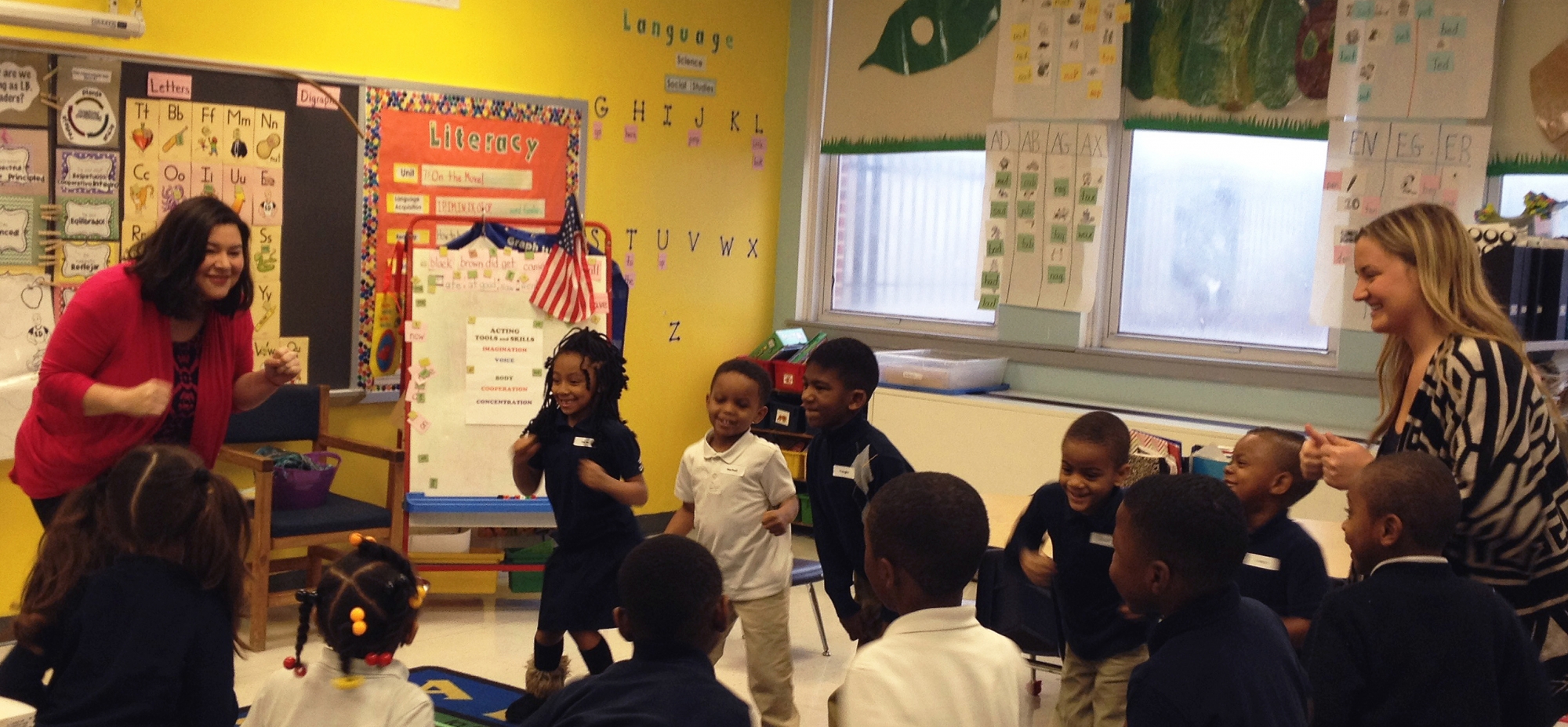 An arts integrated literacy program for kindergarteners
On Tuesday, March 15, Young Audiences Maryland and the national organization partnered with the Thomas Jefferson Elementary-Middle School in Baltimore, Maryland to film arts integrated programs in action. After a day-long film shoot, we captured footage of several great programs including a collaborative mural project that was inspired by inventions of the Renaissance.
We would like to thank everyone at the Thomas Jefferson Elementary-Middle School, special shout-outs go to Principal Henry, the incredible Sherrie Norwitz, Ms. Kornegay, Ms. Ridley, Ms. D'Addona, Ms. Stokes, PTA President Mr. Singh and all the wonderful students who  enthusiastically participated in the filming event. Also, a big thank you goes to the hardworking staff of YAMD and their teaching artists. We are working hard on the video and hopefully it will be ready by late spring. Stay tuned.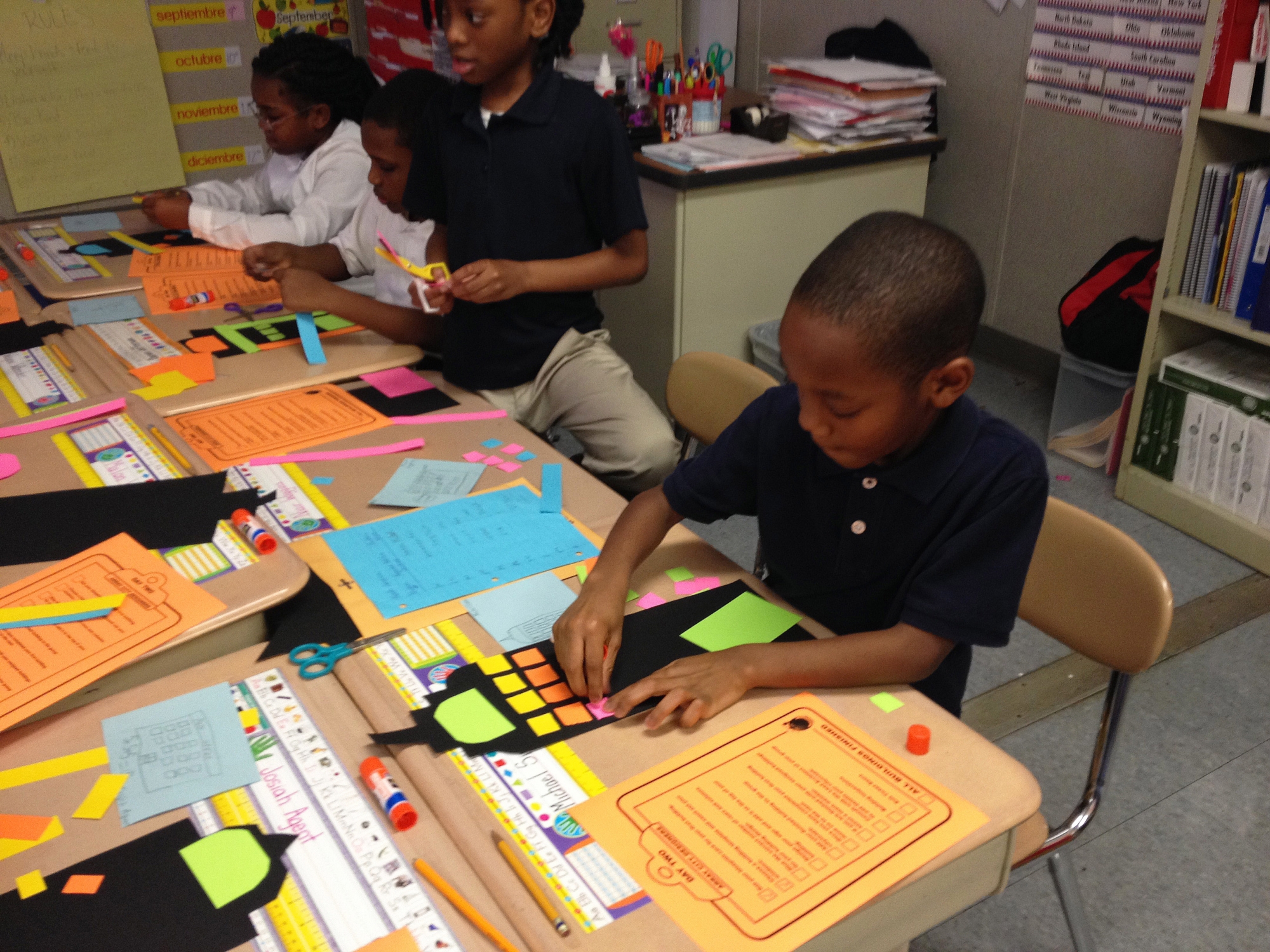 Second graders learn math and planning skills through the visual arts