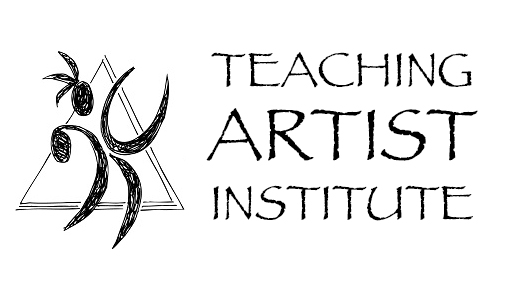 Transforming Education with STEAM is a seminar offered by the 
Teaching Artist Institute (TAI), a collaborative project between the Maryland affiliate of Young Audiences, the Arts Education 
in Maryland Schools Alliance (AEMS), and the Maryland State Arts Council (MSAC). 
TAI brings artists and teachers together to rethink learning through arts integration.
We believe we can create the best circumstances for learning b
y combining the 
educational expertise of teachers with the creativity of artists.
This seminar is custom-designed for its participants who were selected from a competitive pool of applicants. This year's seminar boasted the largest TAI class ever, including 27 
professional teaching artists and 10 staff members from seven 
Young Audiences affiliates
. Participants had the option to focus on
how to integrate the arts with STEM 
(Science, Technology, Engineering, and Mathematics) to create a STEAM residency program or creating a fine arts residency program.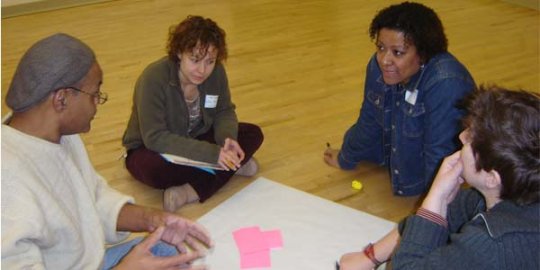 Each teaching artist participant is paired with a teacher partner to build and refine their residency program. A
ffiliate staff and teaching artists participated in the three-day retreat in September and receive 
one-on-one time with
TAI staff. Affiliate staff experienced how 
TAI functioned and better understand how to work with roster artists to create STEAM and fine arts programs for schools in their respective communities.
TAI was created to help artists deliver high-quality arts experiences 
to students which are standards-based and enhance learning in the arts and other content areas. TAI achieves this by offering in-depth 
training seminars for artists and opportunities for TAI artists to receive guidance and support as they develop new school programs 
through an artist/teacher matching program. Learn more about TAI on the Young Audiences Maryland website: 
http://yamd.org/programs/teaching-artist-instit
ute
.