It is with deep sadness that we share the news that Young Audiences National Board Member emerita Anne Straus passed away on Friday, October 4th, at age 97 in her Manhattan home.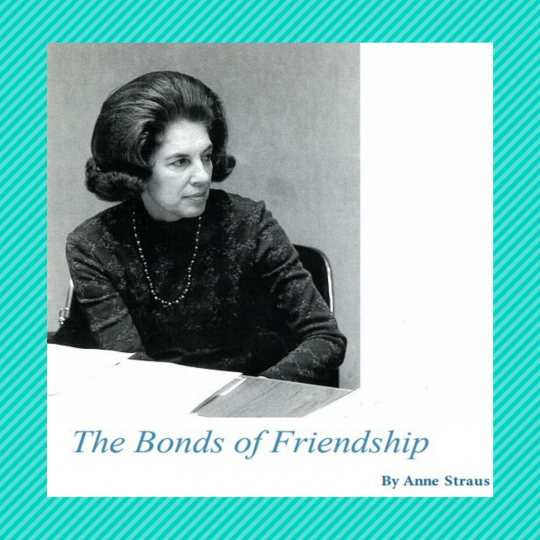 Anne was a stalwart board member of indefatigable energy and commitment for many decades. From the 1960s, Anne was actively involved with the National Office's fundraising efforts, conference planning, and board expansion. She served on several board committees, as co-chair of the Network Policy committee, and as secretary of the Young Audiences National Board of Directors. Anne had the distinction of working with all five of Young Audiences' National Executive Directors and never missed a board meeting over her decades of service.  
In 2012, Anne composed a short memoir about her time with Young Audiences to commemorate our 60th anniversary. We share this essay again today in honor of Anne, with gratitude for her profound commitment to Young Audiences Arts for Learning.