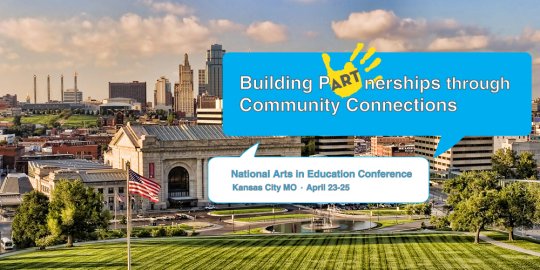 Jane Chu, NEA Chairman: Keynote Address on Friday, April 24 at 9 am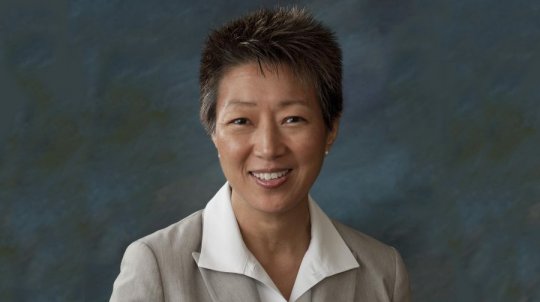 Jane Chu is the the current Chairman of the National Endowment for the Arts. Since 2006,  Jane Chu served as the president and CEO of the Kauffman Center for the Performing Arts in Kansas City, Missouri, overseeing a $413-million campaign to build the center. She was a fund executive at the Kauffman Fund for Kansas City from 2004 to 2006, and vice president of external relations for Union Station Kansas City from 2002 to 2004. Previously, she was vice president of community investment for the Greater Kansas City Community Foundation from 1997 to 2002. Chu also served as a trustee at William Jewell College and on the board of directors of the Ewing Marion Kauffman School and the Greater Kansas City Chamber of Commerce.
Amanda Cebula, Director of Project Development, Kansas Leadership Center and Julia Fabris McBride, Vice President, Kansas Leadership Center : Keynote Address on Thursday, April 23 at 8:45 am
Discover a new kind of leadership necessary to tackle everyday issues surrounding civic engagement.  Based on the belief that leadership is an activity, not a particular role or position, in this session participants explore where their own gaps exist in relation to what they care about most.  Once a gap has been established, and with a second belief that anyone can exercise leadership, participants will develop their own plan of action toward making progress. The Kansas Leadership Center is a non-profit organization established by the Kansas Health Foundation in Wichita, Kansas.  KLC equips people with skills to make positive change for the common good through offering specialized leadership training, delivered through a unique curriculum that works.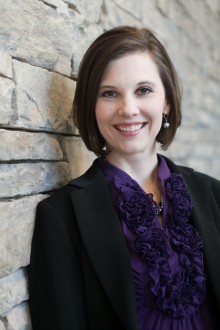 Amanda Cebula is Director of Project Development for the Kansas Leadership Center (KLC) in Wichita, Kansas, where she focuses on curriculum and product development for businesses.  She also serves as a Board Member for Young Audiences Wichita affiliate, Arts Partners.  Amanda holds a Bachelor of Science degree in Communication Studies with minors in Music and Leadership Studies from Kansas State University and a Master of Arts degree in Management & Leadership from Webster University.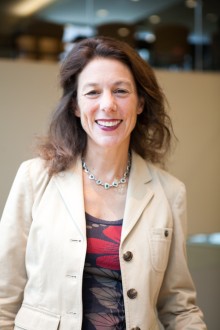 Julia Fabris McBride is the Vice President of Kansas Leadership Center.  Julia is credentialed by the International Coach Federation as a Professional Certified Coach. Before KLC, she managed her own nationwide coaching business, and taught leadership and management classes at the University of Chicago, Columbia College Chicago, University of Massachusetts and the Shannon Leadership Institute. A graduate of Case Western Reserve University and the Royal Academy of Dramatic Art, Julia's passion for her work was honed in London and Chicago theatre.