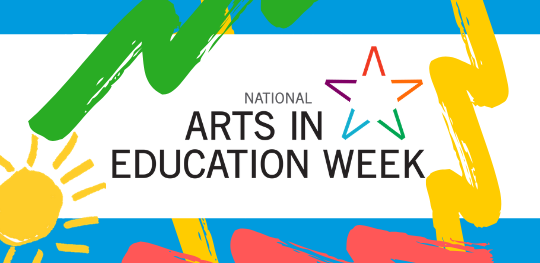 This week, September 8-14, 2019, Young Audiences Arts for Learning is excited to celebrate National Arts in Education Week! House Resolution 275, passed by Congress in 2010, designates the second week in September as National Arts in Education Week, a time to tell the story of how the arts have impacted and enriched our nation's schools.
To honor the occasion, schools and arts organizations across the country this week will rally together to celebrate, advocate, and bring attention to the transformative power of the arts in education.
Want to join us in celebrating? Share an inspiring #BecauseOfArtsEd story on social media, host or attend a community event, reach out to your local officials, and help shine a light on #ArtsinEd and #ArtsEdWeek! 
Visit nationalartsineducationweek.org for more information on how you can participate in National Arts Education Week, provided by our colleagues at Americans for the Arts.