"Be yourself, you don't have to worry about anything else anyone else says," says one student at a Cleveland area Middle School. She believes that this is an important message to share to all of her peers and community members. She has had trouble with bullying in the past, often being made fun of for her religion or because she likes girls instead of boys. "They think that girls shouldn't like girls and boys shouldn't like boys", she continues.
Another student describes how people often prejudge him and think of him as "a bad guy, a thug", just because he likes wearing "hoodie" sweatshirts. 
These are just a couple of the topics covered in videos created by students participating in the "Find Your Voice" residency offered by Center for Arts-inspired Learning (CAL), the Cleveland based affiliate of Young Audiences Arts for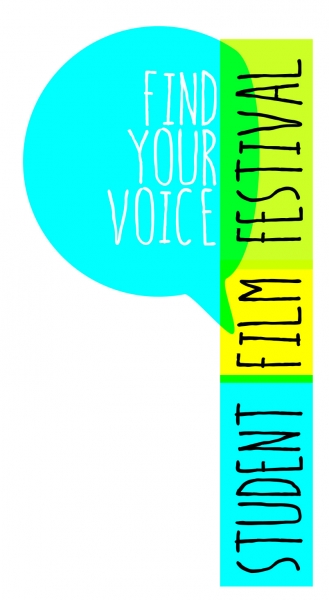 Learning. Tom Poole, the Director of Marketing at Center for Arts-inspired learning says that students are encouraged to talk about issues that they feel strongly about which bring out topics ranging anywhere from making friends, to dealing with stereotypes and racism.
The "Find Your Voice" program is a 2-3 week long digital storytelling residency that gives middle school students the opportunity to study and discuss issues that are important to them through experimentation with digital media, movie making, and the art of storytelling under the direction of professional teaching artists. 
In addition to researching issues and learning how to develop a narrative, students also learn about and utilize digital movie making techniques and simple animation styles to help create a cohesive and compelling multimedia presentation. At the end of each residency, each class hosts a culminating mini film festival for students' parents and peers to view all of the videos that were created throughout the 2-3 week session.
CAL believes that digital storytelling is the perfect vehicle for engaging students because it encourages and empowers them to think about issues from many points of view and gives them a platform to create and share a personal narrative in a safe environment that they can control.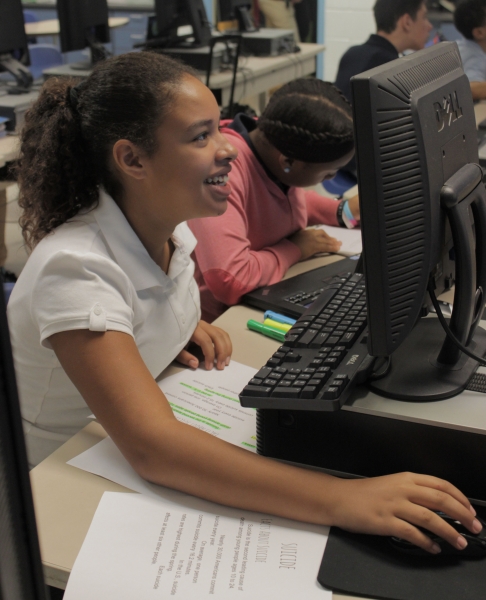 "Find Your Voice" was originally piloted in 2014-15 at CASE Elementary School to great success, but CAL believes that this program is even more beneficial to middle school students as they navigate the many life changes that occur during the middle school years. 2015-16 is the first year that CAL is offering the "Find Your Voice" middle school residency and so far it has been a hit in each of the 11 Cleveland Metropolitan School District middle schools that have participated. The success of the first year of "Find Your Voice" has led many other middle schools in the area to inquire about offering the program at their school next year. 
To celebrate the success of this year's residencies and the students' hard work, on February 17, 2016, CAL will be hosting a "red-carpet" premiere event at Cleveland State University. Parents, students and faculty from the participating schools are invited to view two selected videos from each school – one chosen by CAL and the other by that members of each school's staff – on the big screen! Also in attendance will be representatives from the Cleveland International Film Festival, the Cleveland Film Commission and other members of the Cleveland digital media community.
To see more videos from the "Find Your Voice" program and to see more of the work that CAL is doing, visit their
YouTube Channel