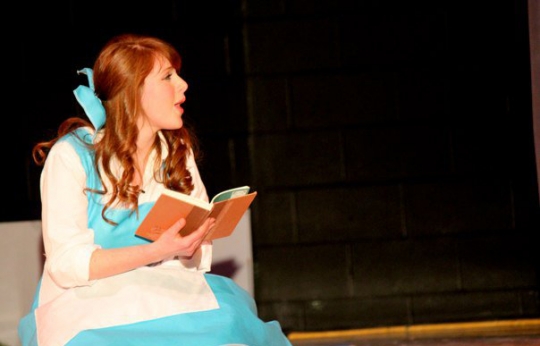 In honor of Arts in Education Week, I want to share how the arts, in my case the performing arts, have largely influenced my life. As for many, in my childhood and to this day, the arts have provided me with some sort of outlet. In my grammar school days my artistic expression took form in creating visual art. I could spend hours serenely drawing alone and I treasured my weekly art lesson with my Russian art teacher, Bella, who endearingly called me Sophichka. However, as I neared my middle school years, my mother wanted me to extend my breadth of artistic experience.
In her influential manner, she signed me up to audition for the play A Christmas Carol at our local theatre. Undesirable as it was, I was soon standing on an empty stage facing a sea of strangers who expected me to perform some Christmas song while carrying a boulder in my stomach. Before I was able to run off the stage with trembling hands, I caught sight of the woman who unwarrantedly put me there flashing me an encouraging smile and two big thumbs up. With that and an extra deep breath I was able to make it through the song, grinning with a strong finish.
This experience, though at first distasteful, proved to be the initial push I needed into the expressive world of the theatrical arts. I was constantly moved by the emotional insight and ultimate release acting experiences provided, especially amidst the tumultuousness of adolescent life. The trial and error of the audition process instilled in me a sturdy sense of confidence, character development allowed me to shape a more empathetic worldview, and high-stakes productions led to the formation of incomparable relationships.
I am grateful to all of the profound influencers who have been a part of my continued artistic growth. From my mother who unwaveringly pushes me beyond my realm of comfort; to literature gurus Kerry Schuster, Dolores Verdure, and Dr. Agnes Cardoni who taught me the indefinite value of storytelling; to impeccable directors Marcus Stevens, Luc Radu, and David Zarko who encouraged me to dig deeper and stretch farther. These educators, among the many others, inspire me to divulge the crevices of life with an artistic frame of mind. I hope to share this and provide others with opportunities to discover what creative expressions light a spark in them.
Contributed by Sophie Pauline, Young Audiences Arts for Learning