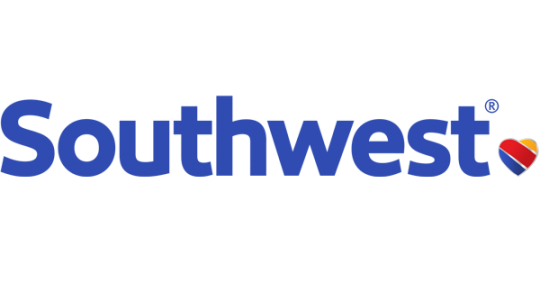 We are pleased to congratulate the recipients of Young Audiences Arts for Learning's Professional Learning Travel Award – Harlan Brownlee, Matt Barinholtz, Rovion Reed, and Tara Graviss – who will be traveling to YA Network affiliate locations in support of their professional learning. Travel will be provided by our partner, Southwest Airlines.
The recipients chose their respective travel destinations based on what inspired them most during the 2019 YA National Conference, held in Houston last April. They will have the opportunity to continue conversations and kinships that began in Houston, where participants from across the YA network and field-at-large convened, collaborated, and shared common interests.
Here's a look at four exciting connections made and the new work that will result from these unique professional learning visits.
Harlan Brownlee is a Teaching Artist on the roster of Kansas City Young Audiences and is a recipient of the 2019 YA National Residency Teaching Artist Credential. Harlan will travel to New Orleans to meet with Young Audiences of Louisiana staff members, where he plans to learn more about the affiliate's arts integration work.
Matt Barinholtz, founder of FutureMakers, and a Teaching Artist from Young Audiences of Maryland, will meet with MD Anderson Pediatric Arts staff members in Houston to learn more about arts integration and STEAM experiences. He plans to bring back new approaches he can use in his work in Baltimore's hospitals and long-term care facilities.
Rovion Reed, founder of Kinetic Vibez and a Teaching Artist from Young Audiences of Houston, will travel to Philadelphia to collaborate with TAHIRA, the School Relationship Coordinator at Young Audiences New Jersey & Eastern Pennsylvania. During his visit, he will learn more about strategies for marketing hip-hop programs to schools and collaborating with community partners.
Tara Graviss, Executive Director of Arts for Learning San Diego, will meet with staff from Young Audiences of Oregon & SW Washington. Tara is interested in learning more about the affiliate's use of Salesforce, and she hopes to gain ideas and expertise on how best to use Salesforce for reporting and organizational development.
YA's annual national conferences offer inspiration and an exchange of ideas that engage us in new learning experiences which everyone in our network can use to expand arts integrated learning for students across the country.  So – mark your calendars for 2020, when the National Conference will meet in New Orleans, March 25-27, at the NOPSI Hotel.