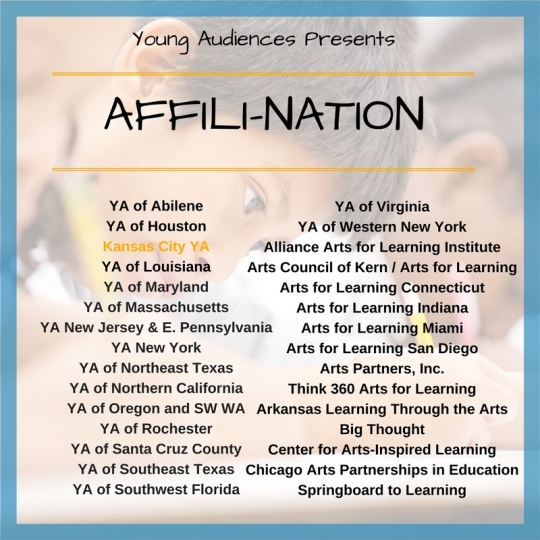 Often, an organization is only perceived through its events, programs, and results (as it is intended to). Affili-Nations mission is to introduce the YA community to the incredible people in each Affiliate organization who make the magic happen. Meet Marty Arvizu – Director of Marketing and Business Development of Kansas City YA
Marty Arvizu says that 'Arts in education' is the most creative way to approach teaching and learning. The arts allow children, of various backgrounds and with different learning styles, to engage with topics in innovative ways. The arts open children's minds to new ways of seeing the world around them, and perhaps more importantly, their role in that world. 
Arvizu was fortunate to grow up with the arts through her parent's participation in community theatre productions. She took piano lessons, played the viola, participated in speech and debate, and always loved going to the theatre and live music performances. In college, she dreamed of changing the world through socially conscious plays. While her path wasn't the most direct, she believed she would arrive at the place that would allow her to be instrumental in helping children learn, and to discover their own creative talents. Though different from her original dream, she believes that Young Audiences Arts for Learning is indeed changing the world for so many of these children.
Arvizu has seen, first hand, the power of the arts in the lives of children. She has witnessed children learning self-confidence as they learn their lines in a play, and has admired teaching artists who share their talents with kids that eagerly apply paint to a canvas with passion. "My fourteen years with Kansas City Young Audiences have been personally rewarding and have only increased my understanding of the amazingly powerful impact the arts have on all of us, but especially on children."
According to Arvizu, Kansas City Young Audiences has just had a remarkable year! They have purchased and renovated a former big-box retail store into a vibrant and creative place.  The transformation of this building is representative of the transformational power the arts have on children. 
As Director of Marketing and Business Development, Arvizu loves the opportunity to talk to people about the work they do – how the arts can inspire learning, both academically and personally. Her favorite thing is showing people their new facility, full of kids who are busy laughing, creating, singing, dancing, and performing.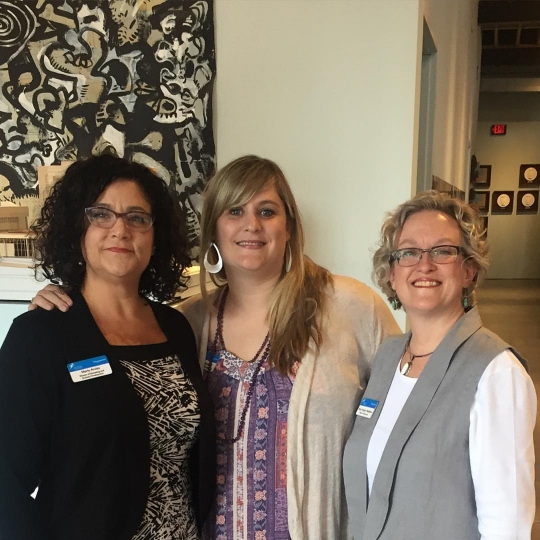 Marty Arvizu, Director of Marketing and Business Development Kansas City YA – Far Left