At Young Audiences' 66th Annual Gala, we are pleased to honor two of YA's most dedicated trustees: L. Jan Robertson and Nathan W. Pearson, Jr., (Bill) for their exemplary leadership and service to the YA network. Jan and Bill have played key roles, on both the national and affiliate boards, as leaders and policy makers. We are proud to recognize their work in helping to make Young Audiences the nation's largest provider of arts-in-education programs. Learn more about Jan and Bill, and their many vital contributions to YA, in their biographies below.
L. Jan Robertson
Jan Robertson was elected to the National Board of Young Audiences, Inc. in 2000 and became a Vice President in 2018.  She is Chair of the National Conference Committee, Co-Chair of the Network Policy Committee, and was Co-Chair of the YAI Executive Director Search Committee.  She also serves on the Executive and Audit Committees.  Previously, Jan served on the Strategic Planning Steering Committee, was a Western Regional Representative and Chapter Assembly Chairman.  Jan is a former board member of Young Audiences of Oregon & SW Washington with twenty years of service, four as their Board President.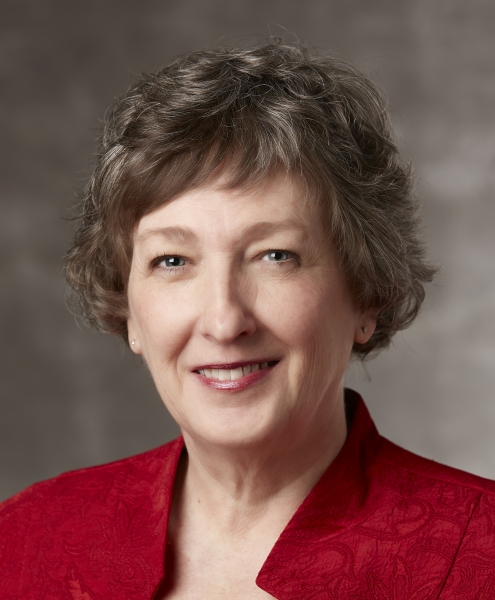 Jan Robertson is the Chief Operating Officer and a principal of Norris, Beggs & Simpson Companies, LLC, a diversified commercial real estate services firm serving as the holding company for four wholly-owned operating subsidiaries:  Norris, Beggs & Simpson Financial Services, Morrison Street Capital, NBS Real Estate Consulting, and The REFF Group. Jan has been with NBS since 1981, initially hired as secretary to the Property Management Department and later running that division for decades.  She is directly responsible for the day to day business operations of the NBS companies.  She became the firm's first female partner in 1993, Chief Financial Officer in 2005, and Chief Executive Officer in 2011.  When the company reorganized in 2015, she subsequently negotiated the sale of their brokerage and property management divisions before stepping into her current position.
Jan was named to the City of Vancouver, Washington's Downtown Redevelopment Authority Board in 2017.  She is a past president (and the first female president) of the local chapter of NAIOP and a member since 2002, as well as being a member of the Mortgage Bankers Association, the Building Owners & Managers Association, and the Commercial Association of Brokers.  She joined the Portland Downtown Clean & Safe Board in 2011 and serves on the Portland State University's Center for Real Estate Advisory Board.  She is a current member of the Bizwomen Coalition, and the International Women's Forum co-chairing their Oregon Leadership Fellows Committee.
Jan is an advocate for the arts and arts-in-education in her community as well.  She served as a Board member of the of the Regional Arts & Culture Council from 2009-2016, as chair for two years, and continues service on their Arts Education Committee; she was a founding member and Chair of the Right Brain Initiative Governing Council.
In 2016, Portland State University's Center for Women's Leadership honored her with their Lifetime Achievement Award.  Media recognition includes:  Real Estate Forum magazine "Woman of Influence" in 2014, the Daily Journal of Commerce "Newsmaker of the Year Award" in 2012, and the Portland Business Journal's "Orchid Award" in 2008 for her business and civic contributions.  Over the years she has collected a variety of other honors and awards.
Jan studied art, music, theater, and literature at three different colleges:  University of Kansas (art), University of Idaho (music), and the latter at Whitman College.  She acknowledges hard work, luck, and timing in her career since she never completed a degree.  She and her husband, Kirk, married in 1982 and have two daughters, Meghan and Jessica, who are their pride and joy.
Nathan W. Pearson
Bill has been a member of the National Board of Young Audiences Arts for Learning since 1995 and served as Board President from November 2008 to October 2017. Currently, he is Chair of the Finance Committee and serves on the Executive and Nominating Committee.  He also served on the YAI Executive Director Search Committee and was Co-chair of the Strategic Planning Steering Committee.  He is also a board member and past Chairman of Young Audiences New York.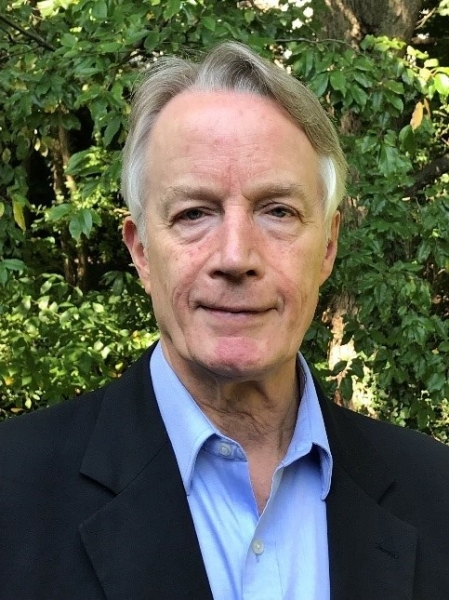 Throughout his career Bill has championed the importance of the arts in our lives and culture.  Bill received his BA and MA in Music/Ethnomusicology from Wesleyan University in 1974, where he was a percussionist in a variety of world music ensembles.  From 1974 to 1981 Bill produced events celebrating musical culture, including for the Smithsonian Institution and the National Endowment for the Arts.  Bill also worked with Alan Lomax to produce a 4-part series of recordings that received Grammy nominations.  They also produced the music that traveled with the Voyager space program.  Bill produced a traveling museum exhibition and television series regarding the development of jazz in the Midwest and later published (University of Illinois Press) a book on this topic, Goin' to Kansas City.
Bill received his MBA from Columbia University in 1982.  From 1982 to 1988 he was a senior consultant with McKinsey & Co. where he led their consumer financial services practice. At McKinsey he was introduced to Young Audiences by a colleague, mentor, and friend, J. McLain (Mac) Stewart, who at the time was Chairman of YAI.  Bill led McKinsey pro-bono consulting projects for both Young Audiences New York and Young Audiences, Inc. during that time.
From 1988 to 1995 Bill and colleagues built, took public, and then sold Broadcasting Partners, Inc., a radio broadcasting company.  Later Bill co-led, took public, and sold Prodigy, Inc., an early Internet services provider, joined McCown de Leeuw, a private equity firm, and led RadioWave, Inc., a software and services company that spun-out from Motorola.  In 2002 Bill returned to consulting and is a partner of Gallup Hill, LLC, the Windale Group, and Contemporary Leadership Advisors.  He also serves on the boards of 1105 Media, the Osborn (Chairman), City Lore, and the National Council for the Traditional Arts.
Bill is the husband of Jane, and the father of Nate, Howe, and Henry, all of whom sing and play instruments.
For 35 years Young Audiences has been a core part of Bill's life.  He considers himself very fortunate to have had the opportunity to be a partner and colleague with the members of the extraordinary Young Audiences family -- the National office, the New York affiliate, the affiliate network, and the National, New York, and affiliate boards.  It has been particularly exciting to address the varying needs of Young Audiences' independent affiliates while also pursuing our collective mission.  To join with this team to enrich and enhance the education of millions of young people through the arts is a great privilege, for which he will always be grateful. 
We thank Jan and Bill for their commitment, dedicated service, and all they have done on behalf of Young Audiences Arts for Learning! To join us in honoring them at Young Audiences Arts for Learning's 66th Annual Gala, please visit www.ya.org/Gala66 or contact Barbara Davis at barbara@ya.org.