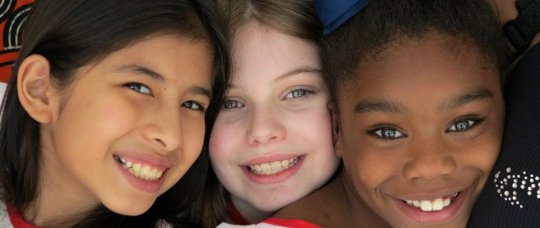 Young Audiences Arts for Learning believes that every student in America deserves access to the transformative power of an arts-rich education. Students like Amara, who this year was a 2nd grade student who spoke no English and was struggling in school. As a special needs student, Amara had difficulty fitting in and lacked the confidence and communication skills to forge friendships. But when her class participated in a Young Audiences residency she truly blossomed, connecting with her peers through dance and music and working collaboratively to create and perform. Amara's classmates noticed the change and helped her to navigate her new environment and encouraged her to share her unique voice. Each year we work with millions of students, like Amara, so they gain the knowledge, creativity and passion they need to flourish. 
Amara's growth was profound, but her story is a familiar one to anyone who has experienced the impact the arts can have on a student's education, confidence, and abilities.
Today, we ask for your help to ensure that students like Amara continue to receive arts integrated programming in some of the neediest classrooms in the country. Please click here to donate and join us in our ongoing mission to inspire young people and expand their learning through the arts.