Interview with Ed. Director: Pat Cruz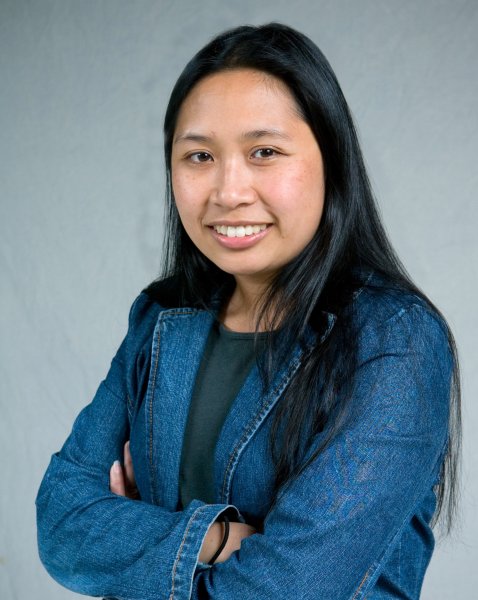 I recently spoke with Pat Cruz who works with Young Audiences Arts for Learning affiliate in Maryland. She has been working as the Education Director since 2005 and was one of the key people who helped organize the 2012 Young Audiences National Conference in Baltimore. Pat was the first of her family to be born in the US. Growing up in and around Baltimore, she hated school and would describe herself as a kid who was at risk. Her K-8th grade education did not include a real arts program. When she moved to a high school with a strong arts program, she began to flourish in all her subjects. She attributes this to the confidence she gained through her experiences in art, drama, and music classes.
Marcus Romero: How did you get involved in Young Audiences?
Pat Cruz: When I was a teacher, we were able to pilot a program that we called ArtsSmart and it was an arts integrated program where we focused on kids at risk. The goal was to help students get on reading level before they left the second grade. The arts specialists integrated music, drama and visual arts into the program and we saw great results. We expanded it to a second school where they asked me to lead the program and after two years in that school we had a 38% increase in our kid's reading scores. In the summers, I worked for the state department of Education. In my free time, I was asked to go into other schools to help them with their arts integration programs and it was kind of like doing the work I do now. This opportunity came up where YAMD was looking for an Education Director. Even though I was not looking to leave teaching, I realized it was something I had to do, because I felt there were so many kids that needed this kind of  education.
MR: What are your responsibilities as YAMD's Education Director?
PC: The role as an Ed. Director has evolved and expanded through the years. When I first started, I was working on residency coordination and on site management coordination for a long-term project. That project has developed and our staff has expanded, my job now is to provide professional development for teachers and artists. I direct The Teaching Artist Institute that was established in collaboration with the MD State Arts Council and the Arts Education in Maryland Schools Alliance. We help our teachers and artists write together and "team teach" together. What we found is that it has become more than a training program for our artists; it really has become a vehicle for changing perception of educators and therefore changing education. When teachers participate in our Teaching Artists Institute they understand the power and the strength of having artists in the schools. Several of our teacher partners have moved on to become school and central office administrators for their school districts.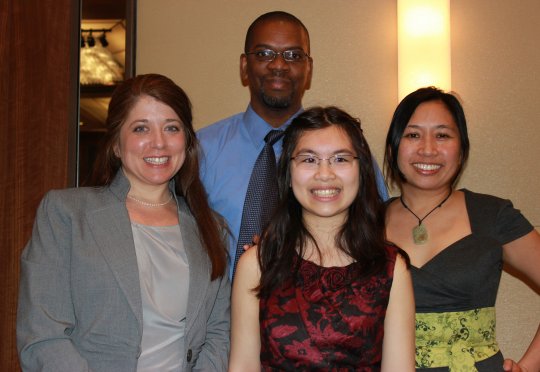 Pat Cruz with YAMD Executive Director, Stacie Sanders Evans; Conference Keynote Speaker, Adora Svitak; and YAMD Board President, Bill Buckner
MR: You recently helped organized the 2012 Young Audiences National Conference in Baltimore. How did you come up with the Conference's theme/concept and how did it reflect the artists and speakers that you chose?​
PC: We attended several conferences that focused on arts and learning and the brain. Johns Hopkins University sponsored some of those conferences and we started talking with them as well. We were hoping to bring this important conversation to the YA community. We also hoped to bring the communities of artists and researchers together to build partnerships that would focus on our work and how it helps our students. One new thing we did this year was sending a request for proposals for the workshops and artists, teaching artists, educators and anyone who was interested could apply to present a workshop. We wanted to expand our network and partners in this way.
MR: During the percussion performance at the 2012 Conference, I loved the second Flash Mob where the whole audience got up and started dancing. This Flash Mob was not planned, but the first one was, tell me about it?
PC: The second one was definitely spontaneous. The first one was interesting; Stacie [Stacie Sanders, YAMD's Executive Director] and I were attending a panel discussion at a conference. Even if there are fantastic panelists, sometimes it is really difficult to make it interesting for the audience because the panelists end up talking to each other or posturing in a way. Stacie and I discussed how we would like to liven up the YA National Conference. I agreed with her and thought: "What could we do that is totally the opposite of a panel discussion? What if we completely disrupted a discussion and had a flash mob?" One of our Board Members, Scott Johnson, recommended that we contact the Morgan State University Choir to perform and that they would be perfect. And thankfully, we had the MD State Council to support us. They gave us some funding to help pay for the artist performances so we could showcase our Maryland artists.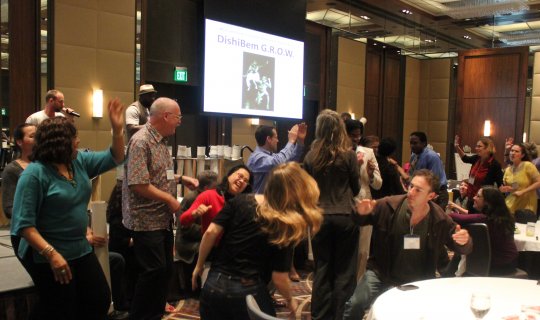 The second Flash Mob
PC: About the second Flash Mob on Saturday, I should have known it was going to happen, just knowing the artists [DishiBem G.R.O.W.] and how they always want the whole audience to get up and start dancing and moving. It was amazing to see our Chief Academic Officer for Baltimore City, who was up dancing with everyone else. That was a great ending to the conference.
MR: In terms of your next big project, what are you up to?
PC: We just started working on our Teaching Artist Institute that will focus on the Common Core. In addition, I am excited to announce YAMD got a contract from the Hartford County Public Schools, a school district that is north east of Baltimore city. We are going to work with all the Title I schools in their school district to raise student achievement through arts integration. We are thrilled with the opportunity; we worked with two of their schools for the last two years. The feedback from the teachers, administrators, and the students had been strong enough and the Board has approved the expansion of the program to all of their Title I schools. This is a golden opportunity to show how YA helps our neediest kids, our kids that we identify as at risk, or low income, or living in an area that is lacking in culture and arts resources. I hope we can help some kids who might hate school to discover they really love school and love learning.
Newsfeed
January 23, 2021