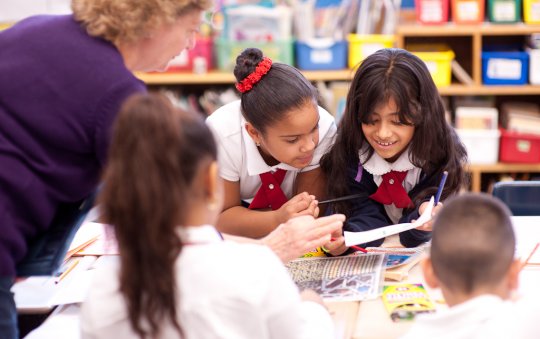 2015 AFFILIATE DEVELOPMENT FUND (ADF)
Eligibility: YA Affiliates who have not received an ADF grant for three consecutive years 
Deadline for Completed Application: Online submissions are due by Dec. 19, 2014
Notification of Award Determination: February 20, 2015
Estimated Number of Awards: up to 6 awards
Estimated Grant Award Range: $25,000
Grant Term: July 2015 – June 2016
The Affiliate Development Fund (ADF) provides an opportunity to help build the capacity of affiliates and the Network in order to establish ideas that can serve as best practices for the Network and the field.  The purpose of this fund is to encourage and support innovative strategies in all areas of organizational development for the betterment of the Network and the young people we serve.
Up to six ADF grants will funded for grants in amount of $25,000.  Affiliates can submit multi-year projects up to three years in length, not to exceed $25,000 per year.  However, funding for multi-year grants would be contingent upon demonstrated success in each prior year of funding. The number of grantees each year is contingent upon available funds.
For the purpose of this grant, we define "development of affiliates" as strategies and activities that build and sustain the organization's capacity to achieve measurable outcomes in specific areas of operation beyond the term of the grant. For example, targeted areas of operation might include: fundraising, new program design/development, marketing or advocacy.
Strategies and activities might focus on increasing staff; developing the board; establishing special events; initiating new systems and technology applications; establishing strategic partnerships with districts; entering a new geographic market; or designing evaluation instruments and protocols for a new program or service.
At the heart of the ADF grant program is the expectation that the entire YA Network will benefit from the organizational development of each affiliate, which in turn will enable us to better carry out Young Audiences' mission to enhance the creativity, learning skills and cultural understanding of all children and youth. The flexibility in the term and amount of ADF grants is intended to support affiliates in designing proposals that best meet their needs and vision for change wherever they are in their organizational development. 
See the ADF Grant Guidelines for more information on:  Eligibility, Selection Criteria, Technical Assistance Webinars, Grant Review and Reward, Requirements for Grantees.
Submitting your Grant Application
Please use the Grant Application Form (PDF) below as your working document that can be saved and edited. A good working process is to cut and paste from the PDF into the online grant submisson form. All online submissions that are saved are considered final.
ADF Grant Forms:
ADF Grant Application and Instructions
ADF Grant Application Form (PDF - download and save to your desktop)