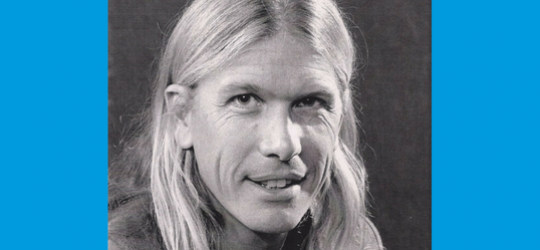 Center for Arts-Inspired Learning, the NE Ohio Affiliate of Young Audiences, Ray McNiece
Poet, actor, and singer Ray McNiece has been an arts educator for over 25 years, working as a teaching artist with his own company Page to Stage Productions, the nationally touring Poetry Alive!, Word Forward in Singapore and Malaysia, the Ohio Arts Council's Artist in Education program, and Young Audiences of Louisiana. He is currently working with the Center for Arts-Inspired Learning, the Cleveland, Ohio, affiliate of Young Audiences. He has taught nature writing at a residency in the Cuyahoga Valley National Park. One of the founders of the National Poetry Slam, Ray has developed performance poetry curriculum at schools across the US. He has lectured at many colleges including Seikei University in Tokyo, and currently teaches at John Carroll University. He toured Russia with Yevgeny Yevtushenko, where he appeared on Good Morning, Russia, and toured twice in Italy with Lawrence Ferlinghetti. He was a resident at the Jack Kerouac House and has received numerous awards, most recently the Creative Workforce Fellowship from CPAC.
His first poetry/theater work, "Dis --Voices from a Shelter" was produced by WGBH TV Boston and aired on PBS affiliates across the country. He has authored eight books of poems and monologues, most recently "Love Song For Cleveland."
ARTISTIC DICIPLINES
Music
Theater
Performance Poetry
SPECIALTY PRACTICE AREAS
Arts Integration
College/Career Readiness
Creative Youth Development
Early Childhood Learning
English Language Learners
Literacy
Professional Development
Social Justice