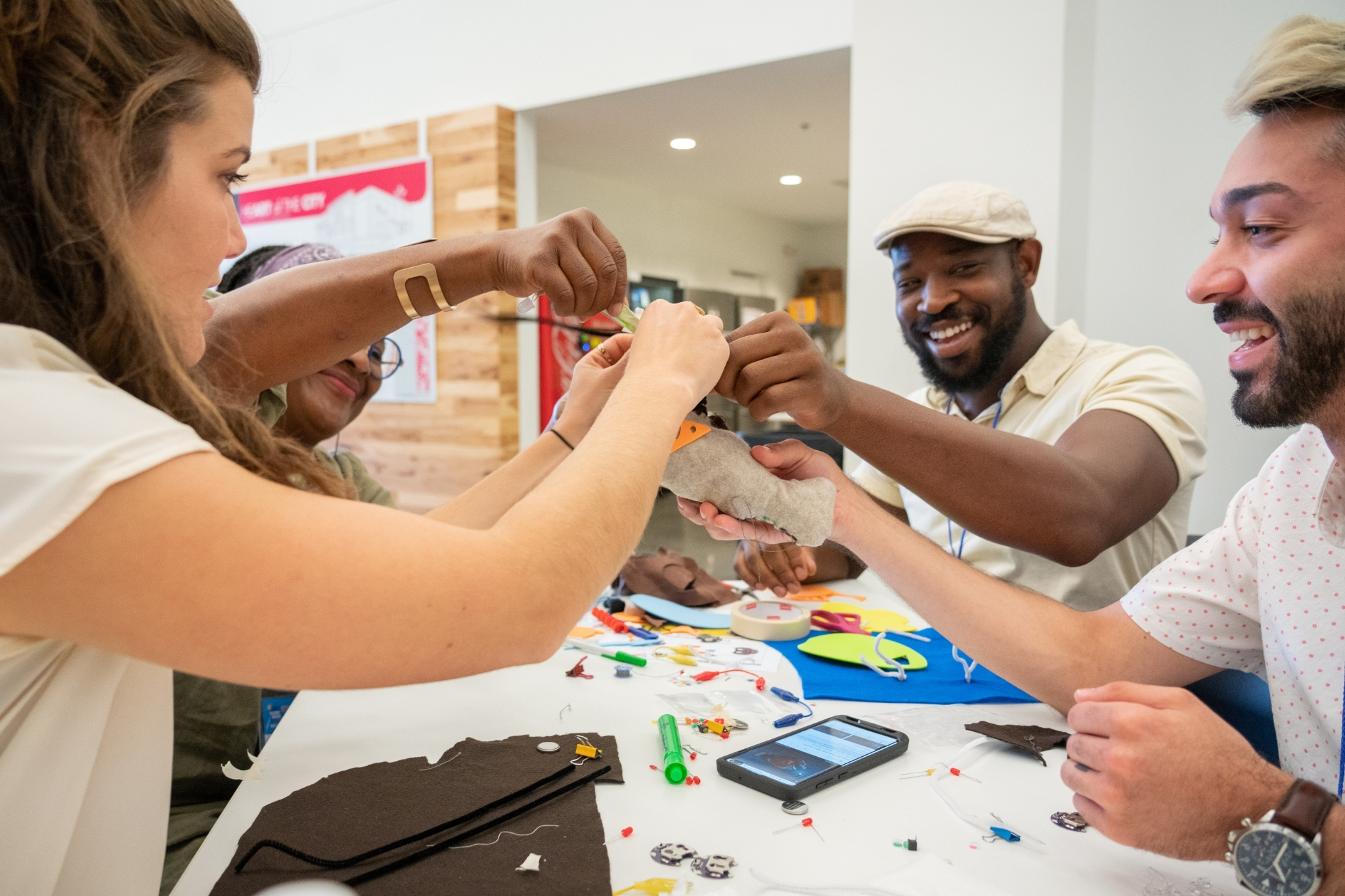 YA National Conference
April 3 – 5, 2024
Chicago, IL 
Additional information will be posted here once available. 
---
About
Young Audiences Arts for Learning's National Arts-in-Education Conference brings together arts experts, teachers, artists and other arts organizations from around the country. Presented annually by Young Audiences Arts for Learning  (YA) in partnership with a local YA affiliate, each conference explores a theme related to arts-in-education through keynote speeches, site visits, and workshop sessions. The National Arts-in-Education Conference is open to professionals working in the arts-in-education field including leadership, education/programmatic, fund raising/marketing organizational staff; teaching artists; teachers/administrators, and non-profit board members who strive to engage in improving student access to arts and arts integrated learning. In addition to plenary sessions that share the latest research and the impact of the arts and education, the each conference features a variety of informative breakout sessions that highlight best practices that enhance work in classrooms and communities, as well as strategies in nonprofit administration, including board development, creating strategic alliances, and implementing effective communications plans.
Past National Arts-in-Education Conferences:
Arts & Action: Building Pathways for Partnership and Engagament in Classrooms and Communities, March 30 - April 1, 2022
NOPSI Hotel, New Orleans, Louisiana

No Limits: Supporting Children with Learning Differences, April 3-5, 2019
Le Méridien Houston Downtown, Houston, Texas

The Company We Keep: A Professional Learning Gathering of the Young Audiences Network, April 5-7, 2018 
Le Meridian Denver Downton, Denver, Colorado

Digital Transformation: A National Arts-in-Education Conference, April 20-22, 2017
Metropolitan at The 9 Hotel, Cleveland, Ohio 

Growing Up with the Arts, April 14-16, 2016
At the Eden Roc Resort Miami Beach, Miami, Florida

Building Partnerships through Community Connections, April 23-25, 2015
Kansas City Marriott Country Club Plaza, Kansas City, Missouri

Where Art Lives, April 24-26, 2014
US Grant Hotel, San Diego, California

Moving Forward: Arts and Education in the Age of Globalization, April 25-27, 2013
The Roosevelt Hotel, New York, New York

Building Creative Connections: The Science of Learning and the Arts, April 19-21, 2012
Four Seasons, Baltimore, Maryland