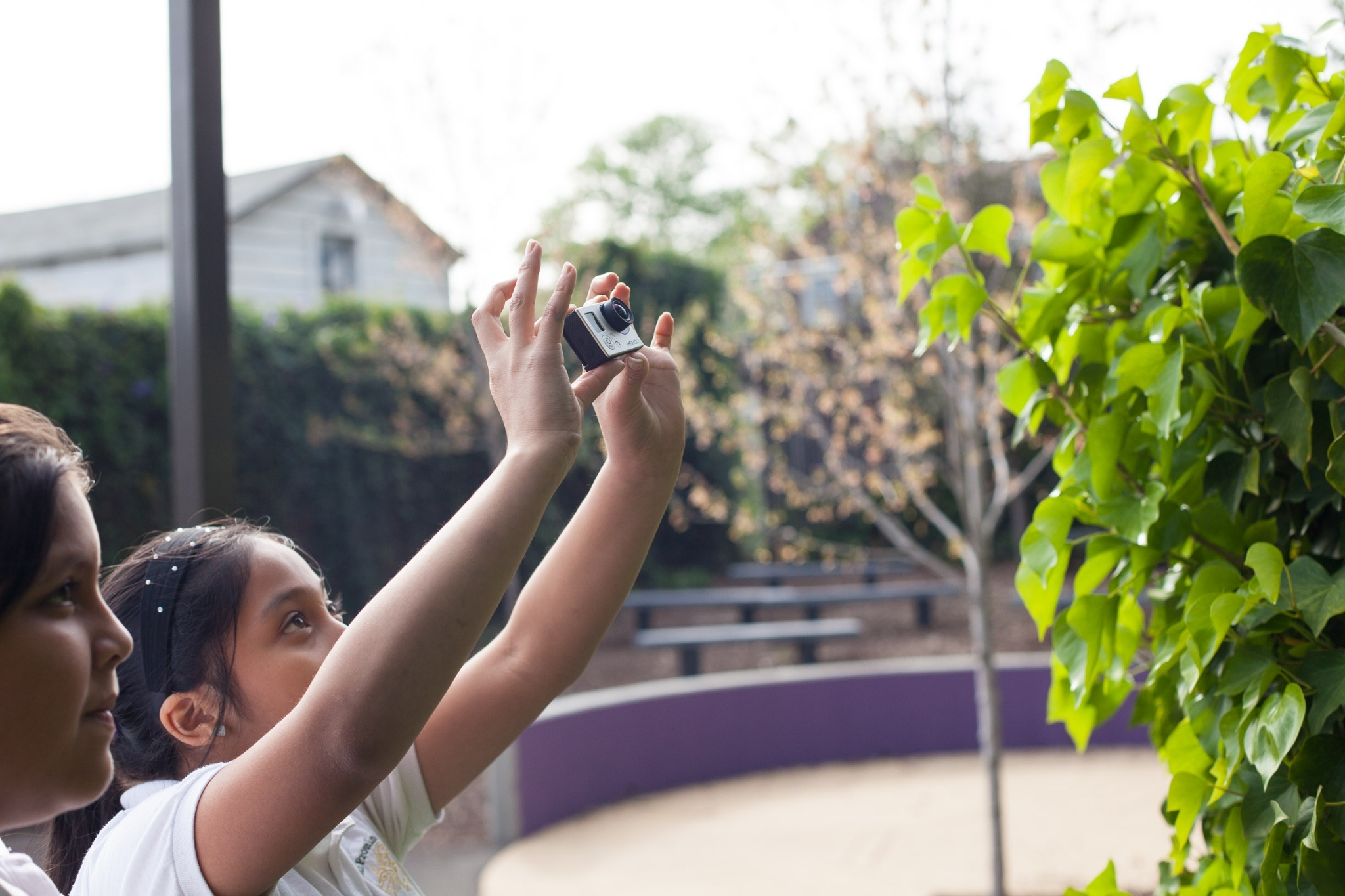 Jones Soda and Young Audiences Arts for Learning began their partnership in early 2014 to teach children about the art of photography through a ten-week residency program. For the first program at Urban Promise Academy in Oakland, CA, Jones Soda enlisted its original photographer and designer, Victor John Penner, to help teach the course and mentor students. Action photography company GoPro generously provided cameras for this program.
Due to the overwhelmingly positive reception of the pilot residency, YA and Jones partnered for a second time in 2014 at St. Martin de Porres High School in Cleveland, OH, where student Brandi Herring had her photo selected to appear on a Jones label in 2015 across North America. The program continued to expand into Detroit, MI and with residencies in Cleveland, Ohio this past April at the Oliver H. Perry Elementary School.
Center for Arts-inspired Learning (CAL) Resident Teaching Artist Ryan Upp was responsible for leading the latest Jones Soda Photography Program at Oliver H. Perry Elementary School. Throughout the ten-week residency, Ryan led thirty 5th grade students in ten photography workshops designed to introduce students to basic digital camera functions; alternative photographic processes like applying artistic concepts through the use of digital editing software; deepen their understanding of the history of photography; and professionally present their work to the school and the community.
Young Audiences Arts for Learning hopes to expand the program to even more of our affiliate communities around the country. Learn more about Jones Soda.