Into the 21st Century and the Future
The Young Audiences Arts for Learning network is growing stronger and meeting the needs of 21st century students and educators. The organization is communicating its mission and vision by capitalizing on the latest technology to enhance arts in the classroom. A new Young Audiences web site (
www.youngaudiences.org
) was launched in August and features the latest news, events and projects, case studies, the network's best practices, as well as advances in research, advocacy and fund raising. Bill Pearson notes that "Young Audiences will continue to build on its traditional strengths: attracting dedicated board members, exploring all the new avenues for funding available from federal, state and local agencies, broadening YA's appeal to corporate, foundation and individual donors—and attracting the best performing and teaching artists to Young Audiences rosters."
John Creamer added that "YA has figured out what works best." The organization is building unity across the network through several key initiatives including: increased funding for network projects, the creation of an Executive Directors Council, involvement in the planning and implementation of the organization's five-year Strategic Plan, monthly conference calls with affiliate staff and on-site visits by National Executive Director David A. Dik to every affiliate in the network. Additionally, there is an annual National Conference held each April in an affiliate community, a Leadership Conference held every November in New York City, and the Arts Education Leadership Institute, now in its second year, which cultivates new staff professionals in the YA Network. All of the Young Audiences leaders interviewed for this article speak with optimism and passion about the future and about furthering the vision of the founders, Rosalie Leventritt and Carolyn Perera. It is fascinating to realize that while the outside world has changed tremendously, in terms of technology, interpersonal relations, and the way businesses and governments operate, the values these women put in place, though executed in different ways, are still core elements of YA's vision today. "Looking forward we will need a healthy dynamic, a respect of the past and things of lasting value, while being committed to the truly innovative," says Richard Bell. "Each generation will contribute to this field. We will always be pushing the envelope, breaking the boundaries. It's all about programs and people. Artists, children and volunteers will lead us." 
Telescoping ahead to the next fifty years, Young Audiences' current and past leaders leave us with inspirational and attainable goals. Bringing the arts to every child remains close to the heart of the entire YA community. "Fifty years from now, we must continue to make arts education thrive in our schools and expose children to all forms of art. We must create an awareness of the arts as an essential part of young people's lives," states Anne Straus, board member emeritus. Board and staff members all agree that Young Audiences' mandate for the decades ahead is to become the single advocating voice for arts-in-education. Richard Stoltzman comments: "I would like Young Audiences to be the connecting link between advocacy for the arts and government support of arts nationally. I want Young Audiences to be on the lips of everyone who cares about the arts."
National Executive Director David Dik concludes by saying "We want to become the national leader for arts-in-education by showcasing our best work and by co-opting the best practices of all arts organizations. As THE advocate for the entire arts education field, we'd like to prove the timeless value of our work to the world at large and to gain the support of leaders in other fields. We want to be the leadership voice that represents the most trusted organization in the field." "Now more than ever, Young Audiences plays a critical role in helping young people understand and declare their feelings through the arts. Our strongest way to advocate is to share the work we do and to show the unique role Young Audiences' programs play in a child's education. In so doing, we must continue to have exemplary programs that never falter in their quality. Young Audiences Arts for Learning's mission remains true to the founder's principles: To inspire young people and expand their learning through the arts."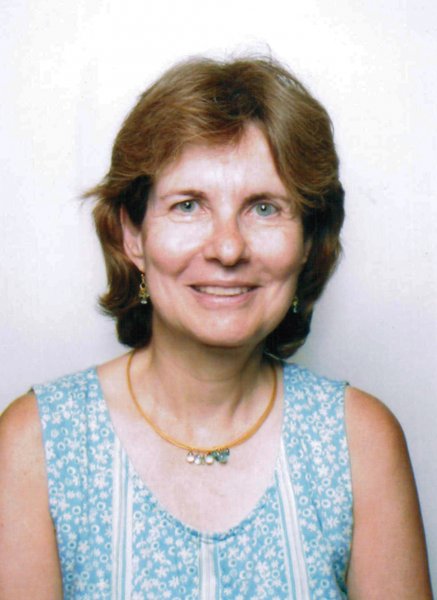 Liane McAllister
Liane McAllister wrote as Senior/International Editor for Gifts & Decorative Accessories for more than twenty years. She recently worked as an Independent Art Licensing Agent and continues to write articles. Liane currently serves on the Young Audiences Arts for Learning National Message and Marketing Committee. In addition to her work with Young Audiences, Liane has given her time and energy to French-American Aid for Children, Inc.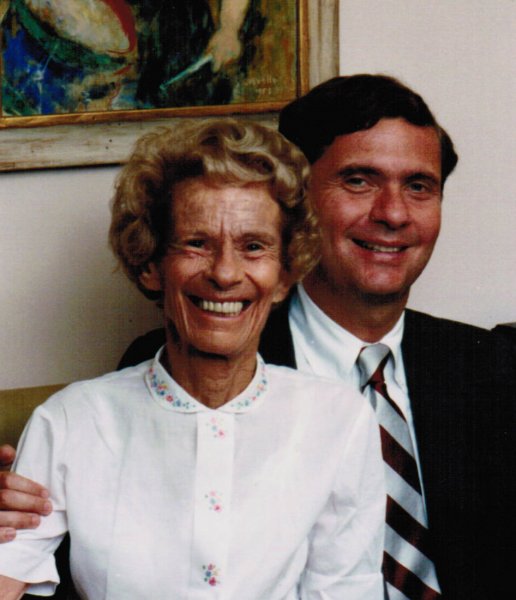 Betty Myers McAllister with Son
Liane's mother, Betty Myers McAllister, was a professional opera singer (soprano coloratura) who was involved with music programming for Young Audiences from the very start in 1952 and until her death in 1990. She was devoted to YA and worked very closely with Young Audiences' founder, Mrs. Leventritt. Mrs. Leventritt was her dear friend, mentor, and distant cousin.
Acknowledgments:
We would like to thank the following current and past board trustees, staff
members and friends for sharing their stories and memories of Young
Audiences: Richard Bell, Minette Cooper, John W. Creamer, David A. Dik,
Mary Ann Fribourg, Mitch Jericho, Gretchen Kimball, Mary P. Nass, Nathan
W. Pearson, Jan Robertson, Richard Stoltzman, Anne Straus and Sara
Straus. Research: Jane C. Bak and Marcus Romero.