Young Audiences New Jersey & Eastern Pennsylvania's President and CEO Larry Capo Announces His Retirement Plans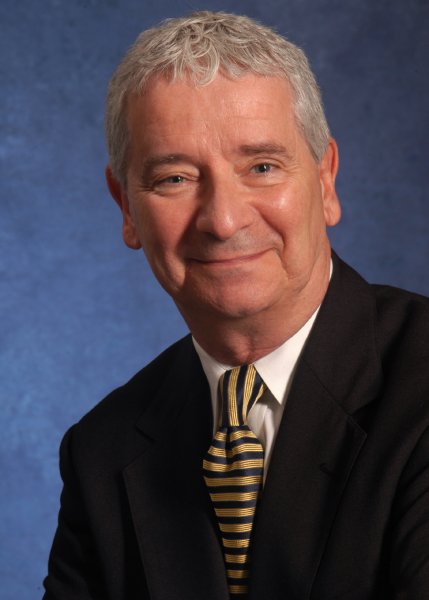 PRINCETON, N.J. June 1, 2015 – Young Audiences New Jersey & Eastern Pennsylvania's (YANJ/EP) Board of Trustees announced that YANJ/EP President & CEO Laurence Capo plans to retire at the end of the year. Capo's decision to step down will bring to a close a remarkable 26 years of service to YANJ/EP—16 years as a trustee and 10 years as the organization's leader. Capo will remain with YANJ/EP until a replacement is found to ensure a smooth and successful transition. 
"Young Audiences New Jersey & Eastern Pennsylvania is in the best shape that it's ever been thanks to Larry. He successfully managed the organization through a period of growth and built a dedicated and capable staff, all while working tirelessly to fulfill our mission to inspire young people and expand their learning through the arts," said Board Chair Rich Goldman. "It is both impressive and humbling to reflect on just how much Young Audiences flourished under Larry's leadership." 
Capo's tenure as President & CEO has been a period of strong collaborations with artists, educators, other state arts education organizations and funders. He led two important mergers—with the Institute for Arts and Humanities Education in 2009 and, more recently, with Young Audiences of Eastern Pennsylvania in 2011. The results of these mergers served to expand YA's territory and deepen its programming. 
Under Capo's leadership, Young Audiences surpassed its $3.1 million capital campaign goal to establish the organization's first endowment and scholarship fund. The culmination of the campaign will be celebrated on June 17th. 
"I am so proud of our remarkable growth. It has been one of the most rewarding experiences of my life. Working with extraordinarily talented artists, a great board of trustees and a dedicated staff has been a distinct honor and privilege," commented Capo, who received the Governor's Award for Outstanding Lifetime Achievement in Arts Education earlier this week. "With the success of our capital campaign, YANJ/EP's future is bright. I cannot think of a better time to make a graceful exit and start an exciting new chapter of my life."   
Capo has worked closely with the national Young Audiences Board of Trustees and staff and served as co-­‐chair of the first national strategic planning process. 
David A. Dik, National Executive Director of Young Audiences Arts for Learning, shared, "As a leading voice to help identify and clarify YA's role within the field, Larry's impact has stretched nationwide, establishing Young Audiences New Jersey and Eastern Pennsylvania as a bellwether for artistic and educational excellence impacting the lives of the students, educators and communities we collectively serve."
Capo currently serves on the board of trustees for the New Jersey Theatre Alliance, NJ ArtPride, Creative New Jersey and the New Jersey Arts Education Partnership. Prior to his work at YANJ/EP he held leadership positions at Rider University, McCarter Theatre, Michael Graves Architects and Farewell Mills and Gatsch, Architects. 
The YA Board of Trustees, working with Capo, has begun the search for new leadership and has appointed a transition committee to oversee the leadership change. Capo will continue in his role until a successor is named. 
"We anticipate that the position will attract many talented individuals seeking an opportunity to build on the strong programmatic, financial, administrative, and reputational foundation Larry and the board have developed," said YA Trustee and Search Committee Co-­‐chair Belinda Roll. For more information about this position, 
click here
Founded in 1973, Young Audiences New Jersey & Eastern Pennsylvania is the largest and most comprehensive arts in education resource in the region. YA professional artists bring high-­‐quality performances and artist-­‐in-­‐residence programs to over 700 NJ and Eastern PA schools and reach nearly 500,000 children each year. As a non-­‐profit organization, Young Audiences receives funding from the New Jersey State Council on the Arts/Department of State and Pennsylvania Council of the Arts, the National Endowment for the Arts, foundations, corporations and generous individuals. President Clinton awarded the National Medal of Arts to the Young Audiences network in 1997.
"Transitions offer opportunities and can sometimes be challenging. With Larry's help, the board will find an exciting successor," said Goldman. 
                                                                                   ###
CONTACT: 
Denyce Mylson 
Young Audiences New Jersey & Eastern Pennsylvania 
Newsfeed
November 22, 2019