Young Audiences Celebrates Black History Month!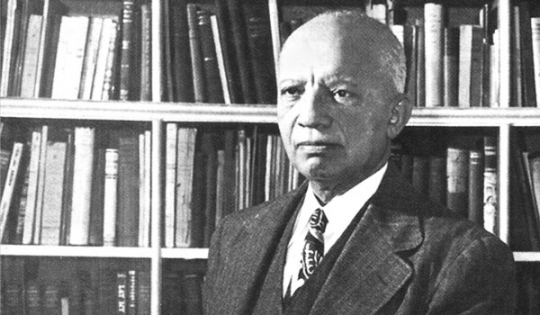 Image: Carter G Woodson, Author, Historian, and founder of Black History Month
During the month of February, the Young Audiences Arts for Learning (YA) network is celebrating and honoring African American culture and its contribution to our country's history. Black History Month was founded by Carter G Woodson. It began in 1926, and by 1976 it evolved into the full month of February as we celebrate it today. Woodson was one of the first African American men to recieve a PhD in history from Harvard University and was a great advocate of intergrating Black history into the education system. Woodson believed it was important to introduce the acheivements and contributions of Black people in America to children in schools.
Educating students about the impact of Black history in our society was important to Carter G. Woodson, and it's also important to Young Audiences. Join YA and our Affiliates in celebrating Black History month by checking out some of the special events and programming that will run throughout February!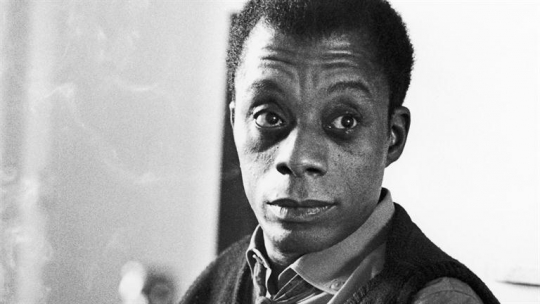 Image: Author James Baldwin
Young Audiences New York - If Beale Street Could Talk
Young Audiences New York (YANY) will be presenting an amazing performance of James Baldwin's If Beale Street Could Talk to celebrate Black History Month on February 10th, at the Harlem Stage in New York City. This performance is a part of a larger project funded by an NEA Challenge America grant to support public performances. In addition to the performance, YANY has developed related activities that serve low-income, predominantly African American and Hispanic residents in the South Bronx and Harlem. The New York affiliate will provide additional performances and writing residencies for underserved students, and offering them the opportunity to share their written work with the public by submitting their writing to the Beale Street Talks Online Forum. The project includes pre- and post-performance discussions and a panel discussion that explore themes of communal uplift and how Baldwin's literature relates to contemporary identity and experience.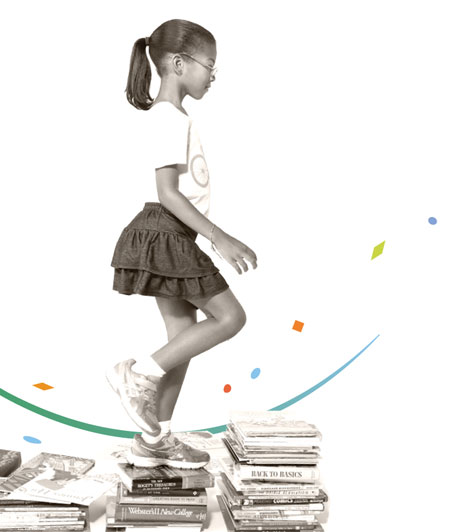 Big Thought, The Dallas Affiliate of Young Audiences - Library Live! Program
Library Live!  is a free literacy program that engages students' imaginations through inspiring cultural experiences that leverage one of the city of Dallas' best resources - the public library system. The theme of this month's Library Live! program is Black History Month. Throughout February, library-goers can hear inspirational stories about record-holding athlete Wilma Randolph, poet George Moses Horton, the history of jazz, and participate in art activities including: creating their very own medals, writing poems, or composing improvised jazz solos. To learn more about Big Thought's Library Live! Program, visit their website at www.bigthought.org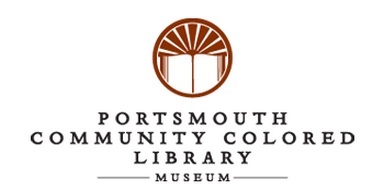 Young Audiences of Virginia – Civil Rights Finding a Voice
Young Audiences of Virginia (YAV) will be presenting Civil Rights: Finding a Voice at the Portsmouth Community Colored Library Museum in Portsmouth, Virginia. The library served black patrons from 1945 until 1963, when the main library was integrated. Join YAV storytellers Sheila Arnold Jones and Sarah Osburn Brady as they take you on a journey of the Civil Rights movement and discover the people who made change happen. As the audience learns through this interactive program about those who paved the way to equality, they will be challenged to raise their voices to continue to make America the land of the free. This performance is supported in part by Young Audiences of Virginia and the Portsmouth Museum and Fine Arts Commission.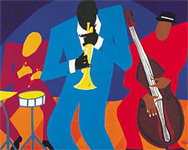 Arts Partners Wichita
The Young Audiences affiliate in Wichita, Kansas, Arts Partners, has a whole line-up of programs for Black History Month. Here are three highlights: A Story of Inventions by African Americans is an interactive performance for third and fourth graders about the creativity and inventions of African Americans that are omitted from history books. Students will discover the historic facts, participate in class interactive activities, view inventions created by African Americans and hear a story about inventor George Washington Carver.
Move On Up and Feel the Rhythm: The Roots of African American Music is a program which focuses on the major influence of African American music has had on our country's culture. From ragtime to rap, participants will explore the origins of this music through the songs, history and stories that have captivated our nation.
Courageous Ambition: Life Lessons of Gordon Parks are new programs funded by the Ulrich Museum of Art at Wichita State University. The Courageous Ambition programs address all aspects of Gordon Parks' multi-faceted life of art through performances, workshops and residencies presented by 12 Arts Partners' teaching artists. The artist programs are also featured in exhibits at the Ulrich Museum of Art at Wichita State University, the Wichita Art Museum, and the Kansas African American Museum. Click here for more information about Courageous Ambition: Life Lessons of Gordon Parks.
Arts for Learning San Diego
Arts for Learning San Diego will present a Black History Month celebration called Fra Fra Life featuring Akayaa Atule & Bolga Zohdoomah at The Salvation Army Kroc Center multipurpose room, 6605 University Avenue, 92115 on Thursday, February 25 from 6:30 - 8:00 p.m. This program is part of the Free Family Arts and Literacy Connection series through a partnership with The Salvation Army Kroc Center and Arts for Learning San Diego. Bolga Zohdoomah is led by master drummer and singer Akayaa Atule.  Akayaa and Bolga present a high energy introduction to Ghanaian Fra Fra tribal culture. The program explores the significance of dance and music and how each is used to express feelings and celebrate special occasions.  Following the performance, visual artist Stacie Greene will work with families to create their own "make and take home" interpretation of a Zimbabwe shield. In addition, each family that attends the performance will take home a copy of Poetry for Young People: Langston Hughes
Chicago Arts Partnerships in Education (CAPE) - A Multidisciplinary Celebration
On February 25 at North-Grand High School on Chicago's West Side, CAPE students from the in-school Veterans Partnership Program and the after-school SCALE program will be featured in a school-wide celebration of Black History Month. Their contributions to the event will include dance, video, dramatizations, and performances of scenes from plays and poems, including A Raising in the Sun by Lorraine Hansberry, Fences by August Wilson, The Ballad of Birmingham by Dudley Randall, and Still I Rise by Maya Angelou.
Newsfeed
November 29, 2020