YA Affiliates Celebrate Summer Learning Day All Summer Long!

Today, June 19, is National Summer Learning Day! Just because school's out doesn't mean the learning stops, especially at Young Audiences Arts for Learning. The First Lady is excited about these next few months, and so are we. The summer is an important time for kids to try new things, catch up on skills, and spend time creating and exploring.
YA affiliates across the country are helping kids learn all year round with these fun, imaginative and educational summer programs. Camps, performances, conferences, festivals — get ready for a full summer of arts education with Young Audiences!
Chicago Arts Partnerships in Education (CAPE)- Free Summer Programs
This year, CAPE is hosting a variety of free summer programs for students and parents, thanks to a 21st Century Learning Centers grant from the Illinois State Board of Education. The student classes will integrate math, science, and language arts with theater, video, mosaics, fashion design, dance, comic books, en plein air painting, and installation art, and the parent classes will weave technology and English language learning into a variety of visual arts. CAPE's summer programs are designed to build on and sustain the momentum of its school-year programs and to provide ongoing opportunities for learning and creativity for school communities during the summer months.
Arts for Learning Miami - ArtWorks & Lewis Arts Studio Summer Camp
At Arts for Learning (A4L) Miami, summer learning is in full swing. Through their ArtWorks program, high school students can participate in a paid summer internship program in the arts. Each summer, Arts for Learning hires student interns to work in teams to flex their creative muscles and learn essential career skills while making and producing works of art. Summer intern teams are divided by artistic discipline and work under the guidance of an Arts for Learning Master Teaching Artist. Currently, Arts for Learning offers internships in visual art, creative writing, dance and theatre. Once hired, interns report to work at Arts for Learning's satellite locations throughout the Wynwood Arts District.
Over at the Lewis Arts Studio Summer Camp, students meet Monday through Friday for a full day of art making. Students participate in technique classes, engage in creative projects, and take field trips to local cultural institutions. The summer culminates with an exhibition.
Both the studio and the internship program are creative havens for students who have an interest in the arts. They're also places where preteens and teens can learn essential 21st century career and problem solving skills, and practice teamwork, communication, and critical thinking, as they become more sophisticated in their artistic craft and thinking.
Kansas City Young Audiences - Community School of the Arts Camp
This summer, Kansas City Young Audiences (KCYA) is engaged in a full lineup of dance, art and music camps and classes at their Community School of the Arts, and are beginning rehearsals for the inclusive summer theatre production of Annie Jr, premiering on July 23rd. They're also continuing to develop partnerships and programming for their STEM to STEAM Initiative, highlighting programs like Project Invent Camp, where kids combine robots, legos, science and art.
And on August 8, join KCYA at their Summer Last Blast and celebrate the end of a packed summer of arts education.
Young Audiences Arts for Learning Maryland - Summer Arts Academy

This summer, Young Audiences Maryland (YAMD) has again partnered with Baltimore City Public Schools to offer a free Summer Arts Academy to 250 Baltimore City students who have completed third through seventh grade. The five-week program will be an action-packed, full-day experience that introduces students to a variety of art forms--including improv, visual art and illustration, Hip Hop music and dance, filmmaking and photography, theatre, spoken word poetry, music production, African music and drumming, and clay and ceramic art. Students from across the city will be taught by professional teaching artists and will experience a variety of art forms, while also having the opportunity to concentrate on an art form of their choice. Students will travel to different arts destinations across the city, have a chance to perform at the nation's largest arts festival, Artscape, and their work will be celebrated through a student showcase.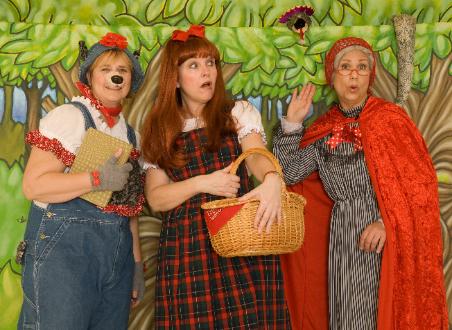 Young Audiences of Abilene - Summer Library Series 2015
Young Audience of Abilene will feature four shows and concerts as a part of their Summer Library Series: the Storybook Theatre of Texas's fun, fractured fairytale "The New Little Red Riding Hood," the brass quintet Key City Brass's performance of "Melody and Rhythm," the ACU Opera Company's concert "The Music of Disney," and the beloved ventriloquist Nancy Burks Worcester's show, "Journey." Each performance is completely free and held at the Abilene Public Library. Learn more about the Summer Library Series.
Arts for Learning Indiana - ArtForce & Inspiring Scholars
Both ArtForce and Arts for Summer Learning began on Monday, June 15th, marking the start of Arts for Learning Indiana's summer programs. ArtForce is a summer teaching artist apprenticeship program, with 10 students participating this year from high schools all over the Indianapolis area. Over the course of 3 weeks, participants will create a project, learn the pedagogy of teaching an arts project and intern teaching a group of younger students. Various art forms will be explored through guest performances and demonstrations from Arts for Learn
ing and guest speakers from the arts and education fields. 
This season's Arts for Summer Learning takes place at Stephen Decatur Elementary School, and will include over 160 students. Arts for Summer Learning is a part of the Inspiring Scholars program, which combines academics and arts to prevent summer learning loss for students who might be slipping behind. For more about the program, watch this RTV6 news story.
Young Audiences of Virginia - Suffolk Center for Cultural Arts Camps
Young Audiences of Virginia (YAV) also has a busy summer ahead of them. YAV will be providing programming in several libraries, from graphic novel residencies and mask making workshops to dance and music performances. The artists of YAV will be featured in several performances at the 59th Annual Festival of the Arts in Richmond, VA. On Saturday, June 20th, YAV will participate in the Boardwalk Art Show held yearly by the Virginia Museum of Contemporary Art. And from July 16-18, 2015, Young Audiences of Virginia will be an exhibitor at the Annual Virginia PTA conference, where training sessions and events will give PTA members from across the state the opportunity to learn about YAV and how to bring arts-in-education programs to their school.
In addition, Young Audiences Virginia has again partnered with the Suffolk Center for Cultural Arts to offer fun, educational camps throughout the summer.  At their Arts Camp, campers will experiment with different movements and media, and learn techniques that allow them to express, imagine, see and feel who they are in the world. On the last day of the session, campers will share their colorful and creative works of art with the community in a special art exhibit.
At their Theatre Camp, campers will develop ideas and stories they want to share and stories they want to hear through movement, play and interactive games. Their stories are written, recited and combined with movement, costume and lights. The campers end the week with an exciting final performance for the whole family.