Question & Answer: Growing up with the Arts National Conference - Keynote Conversation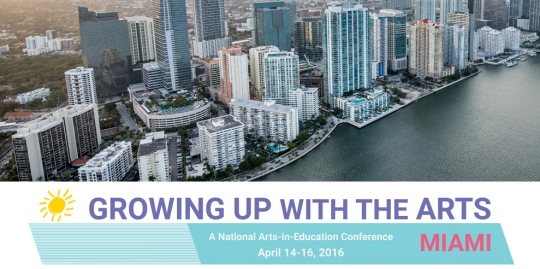 On Thursday, April 14, Growing up with the Arts will kick off with an engaging keynote conversation which will provide attendees with an opportunity to view and reflect upon the perspectives of three generations of arts makers and arts leaders. Special guest speakers Tarell Alvin McCraney, American playwright, actor and MacArthur "Genius" Fellow; Deborah Margol, Deputy Director, Miami-Dade County Department of Cultural Affairs; and Martin Bookspan, author, music commentator, and the "voice" of the New York Philharmonic and the PBS series "Live from Lincoln Center"; will host a discussion based around the theme of growing up with the arts and how the arts have shaped their lives and careers. The panel members will be joined by recently retired Miami Herald theatre critic Christine Dolen as a guest moderator.
Young Audiences had the opportunity to speak with each of our panelists and get a sneak preview of what Growing up with the Arts conference attendees will get to hear during the keynote session.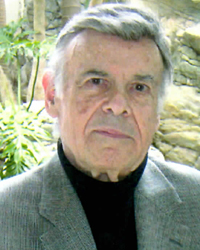 Q1. In recent years, classical music programs (and the arts in general) are being cut from schools. What do you think are the negative implications for our young people who are not music literate?
Martin Bookspan: One of the most destructive aspects of public school curricula over the past seven decades has been the virtual elimination of Arts in education.  And the media--- films, radio, television--- have shut the door on such entertainment; yes, ENTERTAINMENT. The fact is that with very few exceptions the reins of our every day experience are in the hands of  two generations of men and women who are untouched by High Art. Even higher education, in our colleges and universities, is turning out young men and  women who have never read a Shakespeare play, never visited an art museum, never heard a Beethoven Symphony. The denial of such exposure robs today's young and mliddle-age people of a profound and deeply personal experience.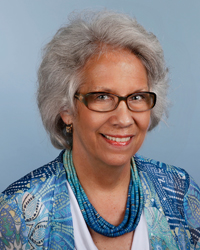 Q1. Did your father's career as an actor help inspire your passion for theatre and the arts?
Christine Dolen: Some of my earliest arts encounters happened when my father was doing summer stock theater at Playhouse-on-the-Green near Columbus, Ohio.  Each week, my very familiar dad would transform into someone else.  I would watch and marvel, meet his fellow actors, find myself fascinated with a succession of plays.  My mother, who worked at Ohio State University, exposed my sister and me to the arts by taking us to performances there. So both of my parents were deeply attuned to or involved with the arts, and they passed the passion along. 
Q2. From your perspective as a nationally respected theatre critic, are there any changes that you've seen over the course of your career in the way that people interact with and relate to theatre and the art in general?
CD: I think theater remains alive and well, despite dire predictions about the graying of the audience and the very real changes wrought by the internet, streaming services and the like.  Cutbacks in school arts programs ARE cause for concern, as so many kids have their first arts experiences in school and develop a lifelong love for theater, music, dance, visual arts there – a love that carries them into adulthood, sometimes as performers or artists, often simply as interested or avid audience members.
Certainly, in theater, we increasingly see the effects of the new outside world creeping into what should be a sacred space. Cell phones go off, people actually take calls, nearly everyone has the ability to take pictures or shoot video, and some do despite warnings.  Shutting off that outside world and surrendering to the world of a play seems to be increasingly difficult or impossible for some people.
On a more positive note, artists are finding ways to incorporate multimedia into their work, expanding the possibilities of what theater (and art in general) can do in ways that are really impressive and engaging.  Artistic evolution is great and necessary, as is the incorporation of new ideas and forms into the arts we treasure.  Consider Lin-Manuel Miranda's brilliant Broadway hit "Hamilton." It is wildly creative, ingenious (and educational) in its treatment of Alexander Hamilton's story, truly appealing to all ages because of its musical language.  And it illustrates a truth about the enduring power of theater:  There IS nothing like being in the room where it happens.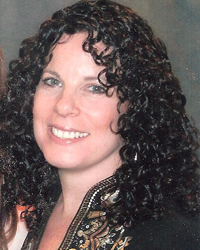 Q1. How were you inspired by the arts when you were a child? Do you have a distinct memory of a specific event?
Deborah Margol: My childhood environment was an embarrassment of riches in the arts. I am not an artist myself, but I grew up dancing and acting my way from Pre-K to college, surrounded by world-class classical music and opera, and a literal Who's Who of the finest artists, thinkers, educators and change makers. Bouncing all too easily and comfortably between the stage door entrances to Philharmonic aka Avery Fisher aka David Geffen Hall, the Met, New York State aka David H. Koch Theater, Carnegie Hall, Alice Tully Hall and summer visits to Tanglewood, I was naively unaware of how unusual and extraordinary were my experiences and access. Try, as I did, to avoid the arts as my career path – that was my parents' territory - it came charging right back at me at the all-too-familiar "crisis of confidence" moment confronted at some point by nearly every college student. My entire, accelerated course of study maintained a laser-like focus on becoming a clinical psychologist specializing in cognitive and learning differences. But when it came time to prepare applications for grad school, I realized that in order to be happy doing what I would be doing every day of my professional life, my work had to connect to the arts.  With only a single semester left, I raced to earn legitimate credentials in the arts that could at least get me started in the field.
My most distinct memory of a specific event was seeing "Jewels" for the first time.  Perhaps as an act of early rebellion/independence-seeking, I gravitated to dance (Dad cornered music and Mom, opera). I think I was around ten years old. I remember walking in to the State Theater to see the performance (my parents were working at the time in other venues in Lincoln Center, so it was not unusual for me to check out what NYC Ballet was performing) , taking my seat in the first balcony, and feeling as though I hadn't taken another breath from the moment the house lights dimmed until reuniting with my parents in front of the fountain. It was the most exquisite, spellbinding and visceral experience in my life to that point. Like an olfactory memory, that one still returns with the full force of its original sensation.
Notwithstanding that I am not an artist, in college I did have, what has turned out to be, my highest personal artistic achievement.  The Hebrew Choir, which I helped to create as a freshman and then co-direct for two years, won the Georgetown University Christmas Caroling Competition three years running. It still makes me laugh.
Q2. What role do you believe arts organizations and the arts in general play in the success and vibrancy of the Miami-Dade community?
DM: The arts are transforming Miami-Dade County into one of the most dynamic and diverse new cultural centers in the hemisphere.  World-renowned festivals and special arts events are attracting visitors to our communities; our downtowns are being re-energized with major performing arts centers and world-class museums; and neighborhoods all over the County are being revitalized by pioneering artists, intrepid, grassroots arts groups, local arts centers, arts academies and cultural venues. The arts are earning for us an international reputation as a major, new cultural center, which in turn, is providing a creative, competitive edge in attracting businesses and tourism and improving the lives of our families and kids.
Miami-Dade County's non-profit arts industry has a documented $1.1 billion impact on the overall local economy.  Our local arts organizations employ more than 30,000 full-time workers, ranging from carpenters and curators to accountants and musicians.  Arts events in our community are attended by more than 13,500,000 people each year.  Signature special events, like Art Basel Miami, the South Beach Food and Wine Festival, Miami Book Fair International, Miami International Film Festival and the Coconut Grove Arts Festival bring hundreds of thousands of visitors to our community to delight in our vibrant cultural life, eat in our restaurants, relax in our hotels, shop in our stores and play on our beaches and in our parks.  In fact, Greater Miami's Brand Identity promoted by the Convention and Visitors Bureau, our destination marketing industry leader, centers on the arts and our innovative, world class cultural community, because "It's So Miami." 
The dramatic increase in the quantity and quality of the arts throughout Miami continues to attract the world's attention, inspiring other economic drivers and creative industries to play a part in and to feed off of our growth and energy.  Developers recognize the unique value proposition that Greater Miami offers and are investing ambitiously and enthusiastically.  The foremost international architects and designers, most recently Frank Gehry, Herzog & De Meuron, Arquitectonica International, Zaha Hadid and Grimshaw, are adding their imprints to our built landscape, igniting a new era of innovation and definition to complement our Art Deco heritage.