Network Highlights from YA Week 2016
                                               Camas High School choir, and local composer Luke Wyland performing
The National Young Audiences Arts for Learning Week (March 27 - April 1) is a special advocacy event. During YA Week, the YA network raises awareness about the importance of arts-in-education around the country. The week is celebrated by the entire network of 30 Young Audiences affiliates in 22 states with arts integrated programming and special events in schools and community venues. Congressman Leonard Lance (R-NJ) has introduced a Congressional Resolution for this year's YA Week. Read the YA Week Congressional Resolution here.
Below are affiliate highlights from around the country.
                                                  Camas High School choir, and local composer Luke Wyland performing
Young Audiences of Oregon and SW Washington
Young Audiences of Oregon and SW Washington premiered a new piece of music (see video clips above) that was composed by the Camas High School choir, and local composer Luke Wyland. This choral work will be performed by the choir and Wyland's band, AU on Tuesday March 29 in celebration of YA Week. 
This collaboration is part of a larger project between Young Audiences and Camas High School to create a "Business of Music" curriculum in which students meet with local music professionals. The Choir, along with Wyland and AU will perform their new work in three concerts. There will be a performance at the Treefort Music festival in Boise on April 2nd and the third will be a public concert on April 15th at the Yale Union venue in SE Portland.
Read more about this project in this article from the Camas Post. 
Young Audiences New York
In honor of YA Week, Young Audiences New York will host their second annual forum - Children's Creativity: What's The Big Whoop?. Guest speaker Shirley Brice Heath will increase our understanding of how children learn through art-making and how their creativity can impact whole neighborhoods. Dr. Heath is a linguistic anthropologist who currently teaches at Stanford University and is also a guest lecturer at King's College at the University of London.
Young Audiences New York invites all of their friends and partners from corporations, education, youth development, community organizations and the arts to join them for this very special event which is free and open to the public.
Registration is still open! Click here.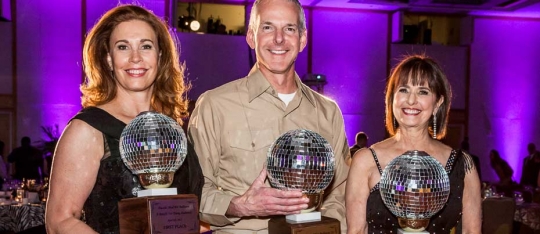 Young Audiences New Jersey & Eastern Pennsylvania (YANJEPA) will celebrate YA Week at their Dazzle: Mad Hot Ballroom IV "Anything Goes" on April 2, 2016 at the Hyatt Regency in Princeton, New Jersey. 
Back by popular demand, Dazzle: Mad Hot Ballroom IV "Anything Goes" will feature four new volunteers and their professional dance partners as they perform to win your votes and the coveted YA Disco Ball Trophy.  Join YANJEPA to sip on cocktails, savor a gourmet meal and enjoy a fun night of music and dancing.
Featuring live music and performances by students participating in a Young Audiences' residency program, four brave volunteers and their professional dance partners will compete for your vote in this spectacular ballroom dance contest.
Young Audiences of Houston
Young Audiences of Houston (YAH) is celebrating YA Week by hosting 68 in-school programs showcasing a variety of cultural programs. Fifth graders at Roberts Elementary will be working with YAH artists from the Main Street Theater and Psophonia Dance Company to rehearse their end-of-year production of "The Lion King Kids"; Native American artists from Houston Aztec Dance and Drum will be teaching first and second graders at Pomeroy Elementary how to perform a song in the Nahuatl (Aztec) language; and students at Spring Forest Middle School will work with Impande Ye Africa on an African drum-and-dance performance. YAH celebrates its 60th anniversary year of providing arts education to the Houston metropolitan region at their annual gala on Thursday, April 14!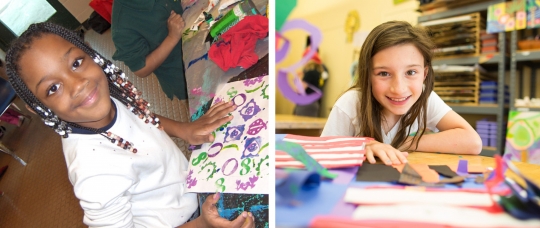 Young Audiences of Western New York
YA Week will be celebrated in Buffalo, New York on Thursday, March 31 at 5:30 p.m. at Buffalo's Downtown Library. Young Audiences' ArtWorks, a workforce development program for City of Buffalo teenagers, will be featured with Western New York Book Arts Center at this celebratory event. Guest speakers include Mr. David Hills, principal of Waterfront Elementary School, where Young Audiences has been providing artist residency and assembly programs, and Erie County Legislator Barbara Miller-Williams. For more information visit www.yawny.org/week.
In addition to the library event, Young Audiences of Western New York is connecting artists with young people in 28 workshops and performances in schools, community centers and libraries in Erie, Niagara and Genesee counties. Workshops include drumming, architecture, theatre, dance, poetry, and STEAM (Science, Technology, Engineering, Art and Math).
Arts for Learning Indiana
Arts for Learning is marking YA Week by inviting legislators to see arts in education programs in Indianapolis schools and community centers. Several state and local representatives are scheduled to visit programs scheduled in several schools during YA Week. Indiana State Representative Dan Forestal will be visiting the East Tenth United Methodist Children and Youth Center to observe teaching artist Jingo de la Rosa's Comic Books for Comprehension workshop. City-County Councilor Jeff Miller will attend a variety of programs at St. Roch Catholic School. De la Rosa, along with fellow teaching artists Shawn Whistler and Ronne Stone, are involved in year-long residencies at the school.
Newsfeed
December 1, 2020