Interview with YA Board Member James Benedict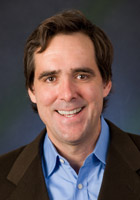 James has been a partner in a private equity firm, a venture capitalist, and an entrepreneur. He has a passion for bringing people together in novel and synergistic ways to drive value for mission-oriented enterprises. James is currently a Principal with Kidd & Company, a middle-market private equity firm. He joined Kidd from Spencer Trask, an early-stage venture capital firm, where he served as Senior Managing Director & Chief Talent Officer. Prior to Spencer Trask, James was Managing Director and Co-Head of the E-Commerce and Technology Practice for the Diversified Search Companies. He joined the Diversified Search Companies via Diversified's acquisition of RLM Associates, a boutique high technology executive search firm that he co-founded. James is a member of the Cerego, Acupera & Long Island Plastic Surgery Group Advisory Boards. James is a member of the Young Audiences Board of Directors where he is on the Executive Committee, Chairs the Advocacy Committee and is a Member of the Nominating Committee. He is also an advisor to Dr. Bob Bollinger of the Johns Hopkins Medicine Center for Continuing Global Health Education. James has a Ph.D. in International Economics from Columbia University and a B.A. from Baylor University. James received a Certificate on Monetary and Fiscal Policy from the Japanese Ministry of Finance, and has consulted to the World Bank and Japanese Ministry of Finance.
Marcus Romero: What sparked your interest in education?
James Benedict: It's been a lifelong passion, which has been heavily influenced by two people: my aunts. My great aunt who was one of the first female math Ph.D.s in the US, and she devoted her life to teaching in inner-city New Orleans. Another aunt started out teaching math in inner city Houston at Houston Wheatley where she created an advanced math program. She then went on to run one of the largest school districts in Texas. They showed me the power of how education could transform people's lives.
MR: What do you enjoy about finding and researching tech upstarts?
JB: What I primarily do is work with entrepreneurs who are leading mission-driven enterprises, enterprises which represent the opportunity to significantly advance the human condition.  I help build the ecosystem around them, sourcing capital, talent, and access on a global basis. I've been working for 7 years now with a company called Cerego, which is the most profound educational technology in our lifetime. It's fundamentally altering the landscape in Asia and we are bringing it here this year.
MR: How is Cerego changing the landscape of education?
JB: Cerego combines brain science with mobile technologies to allow people to learn anything (e.g. history, science, language) faster, remember it longer and manage their memory of what they have learned across their lifetime. We measure everything you learn, on an item by item basis, and allow users to create learning lessons from whatever content that is relevant for them.
MR: What initially drew you to Young Audiences and its National Board?
JB: First and foremost: the people. The quality of people involved in the organization is extraordinary. The second reason is what YA does with arts-in-education. The ability to embed the arts into all types of content (physics, math, etc.) ultimately makes it fun and engaging: something that is dry and boring and inaccessible becomes accessible. Think about those kids learning the periodic table to rap music: you now can completely change the dynamic in learning. And for the first time, you are tapping into their talents and passions. Young Audiences does that better than anyone.
MR: What do you find rewarding working with YA and what would you like to focus on in the future?
JB: As a board member, I have a very active role. I've been fortunate enough to work on the web and internet projects and to bring others into the organization both on the national and affiliate levels. I like to think that the work that I've done impacts the field.
MR: Where do you imagine Young Audiences will be further down the road?
JB: I would love to see us become the trusted voice in the arts-in-education field and use our platform, our core capabilities, to drive learning outcomes first in the US, and then across the world. I see us being able to repackage and redefine any type of content, fusing it with arts, and providing the toolkit and the training for teachers to fundamentally create a new level of engagement with students. 
Newsfeed
December 4, 2020