Chat with Dr. Jay Seller: Executive Director of Think 360 Arts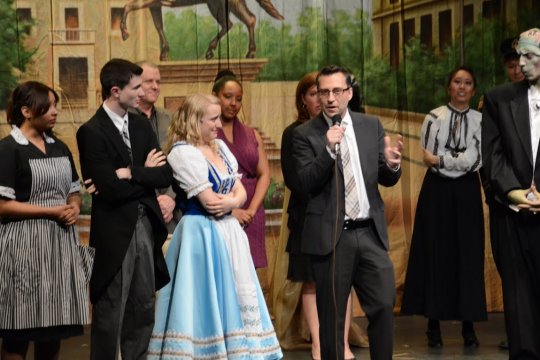 Dr. Jay Seller came to Think 360 Arts after a 30-year career as a high school theatre teacher and fine arts coordinator for Adams 12 Five Star School District. Dr. Seller is currently the president of the Educational Theatre Association (EdTA) and the former Chapter Director for the Colorado State Thespians. In 2013, the Colorado Theatre Guild awarded Dr. Seller and the Colorado Thespians for Outstanding work in arts advocacy.
Dr. Seller gives back to the greater arts community through his volunteer service on the executive boards for Arts for Colorado, Colorado State Thespians, and The Center. He is also a New Millennium Initiative instructor, and through that role has collaborated with teachers on best practices for instruction inside the classroom and outside the profession. 
Dr. Seller completed his undergraduate work in Business Administration, his Master's in Education, and his doctoral research in Organizational Leadership, with a special emphasis on at-risk youth.
Young Audiences: What sparked your interest in theatre and the arts? Was there a teacher or educator who significantly impacted you in your youth?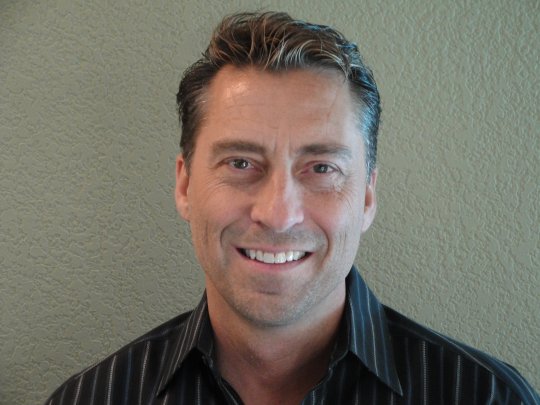 Dr. Jay Seller: 
I saw my first live stage production when I was 8 years old, on the campus of the University of Minnesota, and I absolutely loved it. That experience ignited a spark of passion in me, and inspired me to embrace the wonderful world of storytelling through live theatre. By the age of 9, I had appeared on stage with the St. Paul Opera Company's production of Showboat, an
d the thrill of performing live theatre made a connection within me. 
My dad had visions of his fa
mily being some odd version of the Von Trapp family, desiring each of his three children to play a different musical instrument. I started playing the Cello when I was young, and by middle school I had added the Alto Saxophone to my repertoire. At the high school level, I furthered my musical studies by learning to play the Baritone Saxophone so that I could secure first chair in the band. The arts were a part of everything my family did, and we frequented the stage as perfor
mers in our church and around the community. By the age of 16, I was traveling the west coast as a puppeteer with a youth team employed by the Salvation Army, performing in inner city parks, schools and numerous other venues.
YA: As a high school theatre teacher for 32 years, you have a large wealth of experience at your fingertips about how students learn through the arts. How does that experience affect your work leading a Young Audiences' affiliate? 
Dr. Seller: One of the greatest things that my previous experience as a high school teacher has given me is the ability to find six different ways to accomplish a task, as well as the ability to think on the fly. As a theatre teacher, you often have what at times, seem to be insurmountable obstacles to scale in order to mount a successful show. As a Young Audiences affiliate - the show is daily, and the key to making it a success is always being sure that you put your best foot forward, in order to build a strong and lasting relationship with the schools, teachers and students that you are working with day after day. 
YA: 
You completed your Master's in Education and your doctoral research in Organizational Leadership, with a special emphasis on at-risk youth. What specifically draws you to working with at-risk youth and what programs are you planning on implementing in Think 360's schedule? (or have already implemented!)
Dr. Seller: When writing my dissertation, I focused on bringing to light the problems faced by at-risk youth within the LGBT community. At Think 360 Arts, I have made an attempt to diversify our roster, to respect difference, and to challenge our affiliate to place those artists that "walk to a different beat" in front of students. Students from all walks of life need to see professionals that are like them. They are looking for those mentors, the ones who might have struggled as they are struggling, and who are able to empathize with what they are going through. My goal is to reach out  and raise support for LGBT artists in the classroom, so that those students will see the life that lies outside of high school – something that is often so difficult for a high school student to realize.
YA:
You spend a good amount of time volunteering and giving back to the arts community and you even participated as an arts advocate. What makes the arts so important in your life that you dedicate so much time to it?
Dr. Seller: I remember Jack, a high school student who came to me right before the final night of our school musical. Jack was of average skill, but he gave his blood sweat and tears to the theatre department. On that last night, with big tears running down his face, he said, "You know this is the only reason I come to school. My life is not so great, but this is the best part of my day. This is where I am at home." 
I want every student to feel the acceptance and love that the arts can bring to their lives. The arts make me feel at home.
YA: 
What do you enjoy most about working with Young Audiences? What future projects are you most excited about?
Dr. Seller: I enjoy it all; from the fact that I can walk to work, to the daily challenges of the office environment. I am excited to see the success of our new teacher initiatives, and our new "swap meet" for educators, which should provide an exciting forum for the exchange of ideas. I am also excited about our new grants to schools program,  which will award $37,000 in grants to schools for various arts programs. I can't wait to read the innovative and creative applications we will no doubt receive in the New Year. There has never been a program like this that allows teachers to receive funding for a project and then share their results with the world. 
Each day is an exciting day to be a Young Audience Affiliate!
Newsfeed
November 24, 2020