CANVAS Arts Coordinator chosen to participate in Creative City-Making Partnership in Minneapolis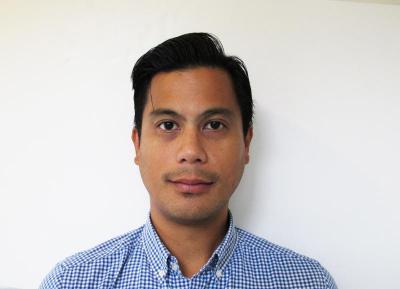 Witt Siasoco, Arts Coordinator at The Canvas, has been chosen as one of seven artists to participate in a new venture in Minneapolis.  The Canvas is a partnership between COMPAS (our YA affiliate in Minneapolis) and Saint Paul Parks and Recreation. Creative CityMaking is a partnership between Intermedia Arts and the City of Minneapolis that fosters collaborations between local artists and City planners to develop fresh and innovative approaches for addressing the long-term transportation, land use, economic, environmental, and social issues facing Minneapolis.
In 2013, Creative CityMaking will embed four artists/artist teams in the Long Range Planning Division of the City's Community Planning and Economic Development Department (CPED).  Four teams of artists have been selected and paired up with five planning projects, which they will work on through 2013.  The partnership of artists and planners is intended to forge, enhance, or develop new strategies for working through the creative processes inherent in visionary planing and city making. It is intended to engage artists in critical thinking and art making around City and urban issues and to increase artists' and planners' ability to facilitate community interaction and work collaboratively with the public to foster positive change in the quality and trajectory of social discourse about the city's urban future.  Their collaborative work will be showcased throughout the year at citywide community events, culminating in a public exhibition and forum at Intermedia Arts.
"In Minneapolis, great art is not only for our great museums and galleries, it's part of making great places in every corner of our city," said Mayor R.T. Rybak.
"This is a unique opportunity to take Minneapolis' thriving arts culture and weave it even more deeply into the fabric of our city," said City Council Vice President Robert Lilligren, who chairs the home committee for the City's arts and culture program. "With a project like this, we're showing that we want to think big when we plan for the future of Minneapolis, and we know our neighborhoods are only going to be made better by this new level of collaboration."
"Smart city planning strengthens neighborhoods," said City Council Member Gary Schiff, who chairs the City's Zoning and Planning Committee. "Adding arts into our planning process is an exciting way to enhance our creative economy."
"Minneapolis is exceptional in our wealth of talented artists who are also deeply committed to their role as active and engaged citizens," said Theresa Sweetland, Intermedia Arts Executive/Artistic Director. "This made the selection for Creative CityMaking artists an exciting challenge. Intermedia Arts is deeply proud to support this extraordinary group of artists. They bring experience, depth, leadership and authentic community relationships to this project and will no doubt challenge all of our perceptions of the roles art and artists play in planning the future of our city."
Witt will be the artist on the following project:
Capstone evaluation of the City's 10-Year Historic Survey efforts - City planner Joe Bernard and Artist Witt Siasoco:
The City of Minneapolis is embarking on an effort to analyze and assess the combined findings of historic survey work conducted over the past 10 years. The City's project is funded by a grant from the National Park Service and the Minnesota Historical Society. Project partners expect to identify the salient strengths and fill in any remaining gaps in the geographic and thematic base of the City's repository of historic assessments. The project will highlight the main takeaways from ten years of survey work, and it will include an assessment of historic public sculpture located throughout the city. Outcomes from this process will help to shape preservation policy and development opportunities in Minneapolis for the coming generation. The city planner and artist will work together to design and conduct a public engagement campaign to educate residents, the business community, educational institutions, and the general public about this rich source of data and findings about the city's history.
Newsfeed
October 21, 2018