Bringing the Arts to San Diego's Most-At-Risk Students: YA of San Diego's Title 1 Initiative
Title 1 Arts: San Diego Unified School District Learning Through The Arts Case Study from Jesse Kerman on Vimeo.
The San Diego Unified School District in San Diego, California is comprised of over 131,252 students spread through 226 total educational facilities. Of these students, almost two thirds qualify for free or reduced meals through the National School Lunch Program, which is indicative of the high level of poverty that some of these children live in. Because of the high percentage of at-risk students that are enrolled in the district, SDUSD receives a high level of Title I funding to help support and enrich their students' education.
The Title I program is a provision of the Elementary and Secondary Education Act (ESEA), originally passed in 1965, which allows the U.S. Department of Education to allocate and distribute funding to public schools with large percentages of students from low income families. Many of these students don't have the chance to pursue educational opportunities outside of school, and so must rely on the programming they receive through their schools for educational and societal growth. The purpose of the program is to help ensure that all children have access to the resources they need in order to foster success both in and out of school.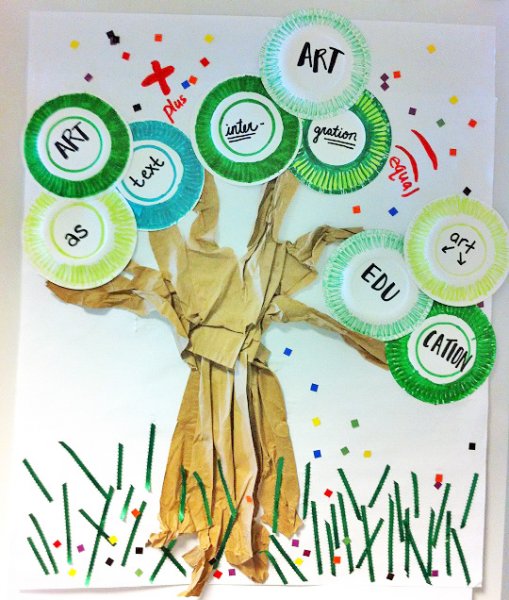 When San Diego Unified School District Superintendent Cindy Marten was first appointed in July of 2013, she already knew first-hand the impact that the Title I funding had on the students in the district. Prior to Marten's appointment at superintendent, she was active in SDUSD as both a teacher and a principal and got to experience the programs offered at the school and classroom level. She felt that the Title I funds that the district was getting were not being utilized in a way which maximized the impact on their students. She felt that investing some of these funds into arts education and arts integration practices was the best way to maximize the positive effect that could be had and the research agrees. 
Students of low socioeconomic status with a high participation in the arts have a drop-out rate of just 4%, compared to a 22% dropout rate for their peers with low arts participation. Not only are students with high arts participation more likely to remain in school, but they are also more likely to actively participate while they're there. The report
Living the Arts through Language + Learning
shows that young people with high arts involvement are four times more likely to be recognized for academic achievement, four times more likely to participate in a math science fair, and three times more likely to be elected to class office. 
"Investing in arts education is one of the most important things a school district can do. It was an incredibly important decision that my leadership team made with me to make sure that we use arts education as a key strategy for how our students will achieve not just in school, but in life."

 

-Cindy Marten, Superintendent of Schools, San Diego Unified School District

 
In 2014, San Diego Unified School District decided to invest 3 million dollars of Title I funding to support the growth of student success through arts integration. As a result of this investment, the Learning Through the Arts Initiative was created.
The Learning Through the Arts Initiative is a collaboration between Young Audiences of San Diego and SDUSD which utilizes Title I funding to increase the access to and equity of arts and arts integrated programming to enrich and enhance curriculum for students throughout the district. In the winter of 2014/15 the framework and structure of the program was created, and the relationship was formalized in the spring of 2015.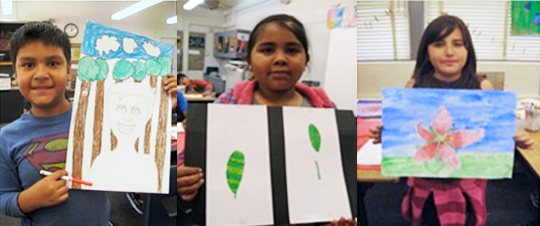 Through the initiative, YASD serves as a bridge between the district and the multitude of nonprofit arts organizations in the San Diego area and helps schools choose the best programming to suit their students' needs. In addition to this, YASD also provides professional learning and development opportunities for teaching artists to learn more about arts integration practices and co-teaching techniques.
This 2015-16 school year will be the first full year that will benefit from the Learning Through the Arts Initiative, and SDUSD and YASD are excited to see the benefits grow throughout the year. The Learning Through the Arts Initiative currently serves 8,523 students and will expand further during the 2016-17 school year. Though the Initiative has only been implemented for a small frame of time, the effects are already in full evidence. 
"Too often today, the education you get is directly dependent on the zipcode you happen to live in…the arts are for all students, not just some students."

 

-David Dik, National Executive Director, Young Audiences Arts for Learning

 
SDUSD and YASD hope that by leading by example, they will inspire many more schools and districts to take up the cause and implement similar programs to strengthen their students' education through increased arts access.
To learn more about Young Audiences of San Diego and the work that they do, visit their website.
Newsfeed
December 4, 2020