5 Reasons Why the Arts Are Vital to Education
What is Arts integration?
Arts integration is a technique for teaching and learning that utilizes arts forms in conjunction with standard subject area curricula in order to facilitate comprehensive and effective learning in both the art form and traditional core subject area. Young Audiences Arts for Learning believes that the demonstrated benefits of implementing arts-integrated curricula make it impossible to ignore it as a viable option for improving education for our children.
Below are 5 reasons why the arts are vital to an effective and comprehensive education.
1. The arts inspire learning and help make pre-existing curriculum and traditional subjects more approachable for the greatest amount of students.
Students are much more likely to care about their studies if the material is readily accessible to them. Many studies often break down break learning into three main categories – auditory, visual, and kinesthetic - and use these as a way to chart different ways that students are able to learn most effectively. In most traditional classrooms, the most prevalent style of teaching that can be found is auditory. Simply put, a teacher stands in front of the class and recites facts to the students, usually in the form of a lecture, about specific topics. The students are then asked to retain this information and be able to recall it at a later date on an exam. While this technique may work for some learners, there are many students who learn more quickly when they can draw or write or actively participate in an activity that reinforces the concepts covered. The arts tap in to these other ways of learning and can expand opportunities for all students and allow them to take advantage of the different learning styles to which they are most receptive. 
Young Audiences - Summer Scholars 2014 from Shawn Gray on Vimeo.
2. The arts help level the educational playing field for socio-economically disadvantaged students.
The arts are capable of leveling the playing field by expanding learning opportunities for all students and allowing them to experience the different learning styles to which work best for them. At-risk students who have high exposure to the arts, have better academic outcomes, set higher career goals, and become more civically engaged. According to the National Endowment for the Art's study The Arts and Achievement in At-risk Youth, students of low socioeconomic status who had arts rich experiences in high school were three times more likely to earn a bachelor's degree than their peers with little or no access to arts experiences.
Title 1 Arts: San Diego Unified School District Learning Through The Arts Case Study from Jesse Kerman on Vimeo.
3. The arts build and bring together communities.
"We are excited about the voice that this project has given our students. It is important for them to be active participants in their community and their school. Fresh stART has given them a chance to get involved and do something great for their neighborhood."
- Ross Pippin, Assistant Principal of Indianapolis Public Schools #15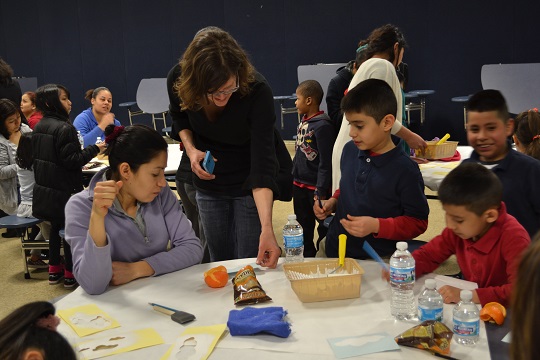 4. The arts help engage students and excite them about the work they are doing in school, which in turn increases school attendance.
Students of low socioeconomic status with a high participation in the arts have a drop-out rate of just 4%, compared to a 22% dropout rate for their peers with low arts participation. Not only are students with high arts participation more likely to remain in school, but they are also more active in the classroom. The report Living the Arts through Language + Learning shows that young people with high arts involvement are four times more likely to be recognized for academic achievement, four times more likely to participate in a math science fair, and three times more likely to be elected to class office.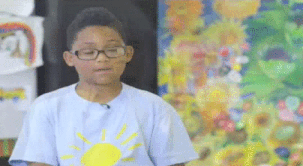 5. The Arts foster creativity and ingenuity and inspire success in the workplace
97% of business leaders rate creativity as an increasingly important and desirable trait in the U.S. workplace, but 85% of these employers say that can't find the creative applicants they seek. (Navigator: Facts & Figures by Americans for the Arts and Vans Custom Culture – from Ready to Innovate by Lichtenberg, J., Wiick, C., & Wright, M. (2008) ). Additionally, according to a new Theatre Forward study, Unmasking Business Success, 56% of executives say that the arts can also help to develop skills that are valuable even to jobs outside of the creative sector. The arts foster communication, collaboration, critical thinking, and creativity that will help students develop 21st century skills and allow them to flourish and thrive in their schools, their communities, and their professional lives.
Newsfeed
December 7, 2019